Is Gambling Legal in New York? NY Gambling Age and Laws
277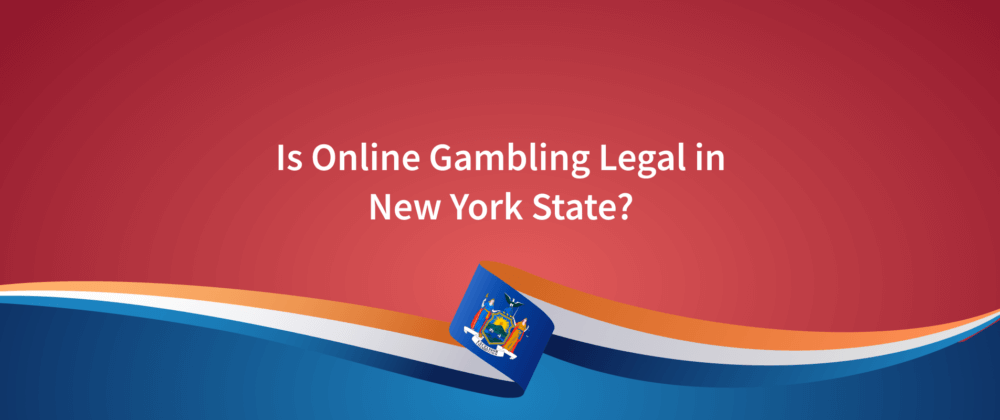 New York has a thriving gambling industry, with various establishments offering diverse entertainment. The state offers a state lottery, ten racetracks, four commercial casinos, and six tribal casinos. The journey toward casino legalization in New York started in 1988, and the law had been changed several times to follow the industry's developments.
For those looking to gamble in New York or upstate New York casinos, we'll discuss and explain further New York state gaming laws and how everything is regulated. Not only land-based casinos, but we'll also talk about New York state gambling laws for online casinos.
What Types of Gambling are Legal in New York?
Here's the full list of legal gambling activities in NY:
Brick-and-mortar casinos;
Sports betting (both in-person and online);
Video poker;
Keno;
Bingo;
Poker rooms;
Lottery;
Scratch cards.
Are casinos legal in New York? They're legal as long as they obtain a license from the regulatory body. New York State's gaming laws allow casinos to provide customers with slot machines, host table games, and serve other entertainment like video poker, keno, and bingo. NY gambling laws also allow racetracks to offer Video Lottery Terminals (VLT), which work similarly to slot machines. Casinos offering poker can provide customers with a poker room as well.
On the other hand, sports betting has been approved since 2019. If casinos want to offer sports betting in their establishment, they must obtain a sports pool license. It's a separate license from the one the operator must obtain to initially run the casino. Tribal casinos can offer sports betting, which NY gambling laws included in the tribal-state gaming compact.
The state currently has three tribes offering gaming under the New York gambling laws:
The Oneida Indian Nation of New York;
The Seneca Nation of Indians;
The St. Regis Mohawks.
Under the tribal gaming commissions, establishments under the tribes will undergo on-site regulations and security checks. The St. Regis Mohawk Tribe and The Oneida Nation have no limit regarding the number of gaming venues and machines. On the other hand, The Seneca Nation holds a permit for up to three establishments with no limit to gaming machines.
New York offers multi-state and in-state lotteries, including Cash4Life, Mega Millions, Powerball, and Lotto. The state allows scratch tickets at land-based retailers, which players can only buy in person (unavailable online). Bingo is legal as a charitable and commercial game, but the state doesn't allow any local bingo provider to offer the game online.
Legal Definitions of Gambling in New York
Based on the law, New York State gambling has several definitions attached to it:
Chance-based contest: Events, contests, or games whose outcome relies on chance regardless of the skill of the participants;
Gambling: Participants of the contest risk something of value upon participating. Gambling refers to participants who understand that they'll be able to acquire something of value after the event's outcome;
Advancing gambling activity: A person who supports or helps any gambling activity, but not as a player. They can be the game's organizer, dealers, cashiers, and other roles needed to proceed with gambling;
Profit from gambling: A participant acquires profits from any gambling activity;
Gambling device: Tools and equipment supporting the gambling activity. It can be a machine, device, or other items involved in the gameplay. Slips, lottery tickets, and other items are not considered gambling devices.
New York Gambling Regulatory Bodies
Two gambling regulatory bodies monitor gaming activities in the state. The New York State Gaming Commission regulates all non-tribal gaming establishments, while the three NY tribal compacts oversee tribal gambling establishments.
The New York State Gaming Commission regulates non-tribal gaming services and racetracks to ensure lawful gaming and keep all activities credible. Their work is transparent, and everyone interested in their activities can check the website for the newest meeting results. The Commissions follow the development in the industry to keep all regulations effective and ensure all gaming stakeholders and racing industries strive. Consumers can rely on the commissions when they gamble in a licensed casino.
The New York Gaming Commission also watches over the safety and health of horses in a racetrack. By optimizing multiple regulatory functions, the Commissions aim to ensure fair gaming by strictly regulating activities. The Commissions keep the costs and burdens of the gaming industry low, providing any necessary structure for the operations. It ensures that the gaming industry can maintain the business and generate revenue to aid education and support the government.
The tribal gaming commissions are responsible for on-site regulation of tribal gambling activities. They must control and ensure all gaming properties on the establishment are secure. Tribal gaming devices must obtain certification from the gaming test laboratory for approval. Tribal gaming commissions don't specifically ban smoking so that tribal establishments may provide customers with smoking premises.
Is Online Gambling Legal in New York State?
New York State has a substantial local market for gambling. The industry has been generating significant income from existing land-based casinos. Due to these facts, many expected New York State gambling laws to legalize online casinos for years. However, despite many iGaming proposals, there hasn't been any statement from the governor regarding online gambling legalization. There's a big possibility that New York will legalize online casinos, but there's no exact prediction as to when. The good news is New York legalized online sports betting in 2021 and launched operations later in 2021.
With the existing New York gambling laws, regulations for online casinos aren't specified. The New York Code Section 225 only mentions no punishment for individuals participating in unlawful gambling. Participants can be charged due to tax avoidance, but New York gamblers playing on offshore sites are still safe as of 2023. However, the better option for NY players would be playing at some of the NJ online casino websites when visiting the neighboring state.
Legal Gambling Age in New York
| Commercial Casinos | Tribal Casinos | In-Person Sports Betting | Online Sports Betting | Horse Race Betting | Lottery | Bingo | Fantasy Sports |
| --- | --- | --- | --- | --- | --- | --- | --- |
| 21 | 21 | 21 | 21 | 18 | 18 | 18 | 18 |
New York State defines age limits for various forms of gambling clearly. Casinos' gambling age in New York, both tribal and commercial, is 21 years old. This NY gambling age applies to all entertainment inside the casino establishment, as it's standard across most states in the US. This includes slot machines and table games. Sports betting (both in-person and online) also requires participants to be at least 21.
Can you gamble at 18 in New York? There are several choices you can participate in as an 18-year-old. Such forms of gambling in New York as bingo, state lottery, daily fantasy sports and pari-mutuel or horse race betting have a minimum age requirement of 18.
Responsible Gambling in New York
New York State commits to providing various help to gamblers. New York residents struggling with gambling problems can call HOPEline Services at 1-877-7-HOPENY. It's a toll-free line that guarantees every contact to be confidential. The line is active 24/7/365, and individuals can call or text anytime to receive information on resolving their addiction. HOPEline services can direct callers to the proper treatment and support in New York State.
You can exclude yourself from all kinds of gaming under the New York State Gaming Commission rules and regulations. The state's site has a form you can fill out. It'll also remind you of all the establishments and types of games you'll be excluded from. You must print the form, fill it out, and attach your photo before sending it to the commission.
The state offers a free test if you want to know if you're knowledgeable about responsible gambling. Even if you don't have any problem with being responsible for gambling, taking the quiz will give you more knowledge about responsible New York gambling. The short test also contains much information about New York State's responsible gambling facilities you can use when necessary.
Legal Gambling Timeline in New York
Here's the comprehensive timeline of gambling in New York State:
1967
New York State legalized the state lottery. This law further extends to legalizing national lottery ticket buying and selling.
1971
New York State legalized off-track betting. Off-Track Betting Corporation was established to regulate NY's OTB. The legalization was to prevent and eradicate illegal bookmakers offering betting markets unlawfully to New York residents.
2001
New York voted to allow racetracks to offer Video Lottery Terminals. The first racetrack with VLT machines opened in 2004, and soon the facilities were called racinos (Racetrack Casinos). Some racinos have also become a reliable place to buy lottery tickets.
2013
Casinos were legalized in New York State. Before casinos were legalized, NY Indian casino and race tracks were the most popular betting facilities. At the time of casino legalization, several casinos had already opened, allowing them to offer legal services to New York residents quickly.
2019
The Supreme Court legalized New York sports betting.
2021
New York state allows online sports betting.
FAQ
Can You Go to Casinos at 18 in NY?
The gambling age in NY is 21, like most states in the US. You can't enter or enjoy casino services if you're under 21. However, 18-year-old customers can enjoy poker rooms, horse race betting, bingo, and lottery.
Is Gambling Legal in New York State?
Is gambling legal in New York? Land-based gambling facilities are legal in New York State. However, online casinos, including online poker and table games, are still illegal. Online sports betting is legal so residents can join online or mobile sports betting.
Can I play casino games and poker online in New York?
New York gambling laws haven't legalized online casinos and online poker. However, New York residents can still participate in offshore online casinos for poker.
Can I participate in horse race betting in New York, and are there any age restrictions?
New York gambling age for horse race betting is 18 and older. You can participate in horse race betting as long as you fulfill the age requirement.