AC Visitors Will Return, According to LIGHT Survey
1.4K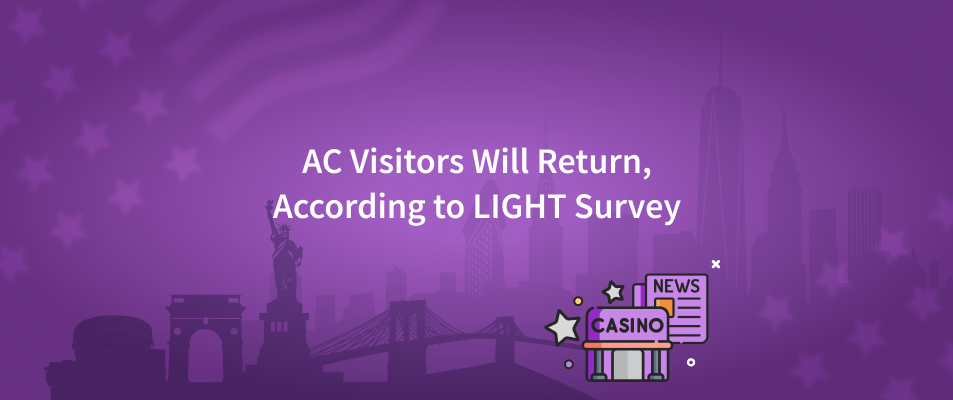 Survey results from Stockton University's Lloyd D. Levenson Institute of Gaming, Hospitality, and Tourism (LIGHT) suggest visitors to Atlantic City are eager to return. According to a survey of 806 visitors to the Do AC website between January and February, more than 70% of respondents plan to visit Atlantic City within the next six months.
In the six months after casinos reopened in July, 82% of survey respondents planned to visit again. However, professor Phil Kening, the project's lead researcher, said the COVID-19 pandemic remains the main reason previous visitors have not returned.
"Visitors to the casinos since its reopening are satisfied with its safety measures," Kening said.
Since Atlantic City reopened in July, 42% of respondents said they had visited the city at least once. Most respondents cited COVID-19 for not participating. Over 80% of those who stayed were either "extremely satisfied" or "very satisfied" with the safety precautions set in place while dining, gambling, or walking along the Boardwalk.
A survey conducted by LIGHT coordinator Jane Bokunewicz indicates that visitors want to return and will return once they feel safe. Bokunewicz said Atlantic City's casinos had implemented COVID-19 safety measures without sacrificing the experience visitors expect when they visit the city. "Regardless of how progressively restrictions are removed, and people get vaccinated, the venues must show they're taking the much-needed steps to ensure all visitors are safe," she said.
Casino Association of New Jersey (CANJ) and AtlantiCare also announced their partnership to provide the gaming industry with regional health care data and forecasts and advise them on reopening protocols and best practices.
The casinos were shut down by the governor on March 16, 2020, as part of COVID-19. On July 2, they reopened, but with capacity restrictions.