Casino Smoking Bill Hearing in Atlantic City to be Held on February 13
656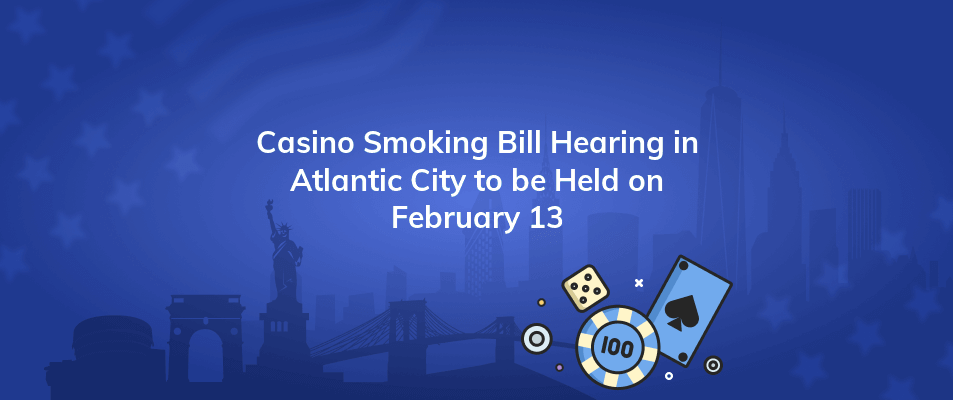 The state Senate will hold a public hearing on the idea of outlawing smoking in Atlantic City's casinos, the state's last remaining pocket of Marlboro Country, some 17 years after the state's indoor smoking ban was enacted.
The Senate Health, Human Services, and Senior Citizens Committee will hold a hearing on bill S-264, which would outlaw all forms of smoking in casinos, on the 13th of February 2023, 1 PM, according to state senator Joe Vitale, who serves as the committee's chairman.
According to Vitale, a Middlesex Democrat, who issued the news release announcing the hearing, people involved in the matter and others who would be impacted by the legislation will have the chance to submit their perspectives and pertinent facts regarding the proposed ban on smoking in casinos. The party is open to a proper discussion with the committee on the impact that this law would have on casino employees, patrons, and the gaming market. They anticipate an effective and educational hearing on the matter.
The announcement was praised by CEASE (Casino Employees Against Smoking Effects) members.
The members of CEASE stated that this measure is what they've been waiting for for over 17 years. They added that this is a major advancement in the treatment of casino workers in New Jersey as equals and in the protection of their health. They have to cope with secondhand smoke two feet in front of their faces, without even being able to turn their heads because they are keeping an eye on the chips on the table.
The casino workers expressed their appreciation for Senator Turner for driving this measure as its primary sponsor and for organizing this hearing on their behalf. They also thanked Senator Vitale for supporting their efforts to address the casino smoking loophole.
According to CEASE members, this hearing is an opportunity for them to share their experiences about nearly 20 years of cancer, heart disease, asthma, and other ailments.