Casinos in Atlantic City Set to Increase Their $1 Billion Investment Ante in 2023
664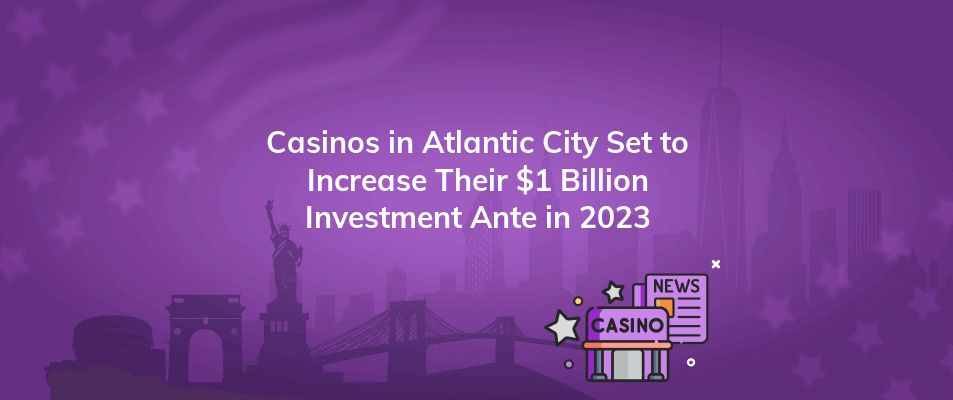 In the eyes of the Casino Association of New Jersey (CANJ), AC is a world-class vacation destination. All nine casinos in Atlantic City must contribute sizable sums as part of the plan.
You can't help but see where the combined $300 million is being spent when you visit Caesars Atlantic City and Bally's Atlantic City Casino. Over the past few years, AC casinos have invested over $1 billion into the marketplace. The list includes everything from new eateries to upgraded facilities and hotel room upgrades.
The $100 million Island Waterpark will open this summer at the Showboat Hotel. Also, Bart Blatstein, the owner of the Showboat, has revealed plans for a $50 million hotel renovation.
Looking back to 2022, there were considerable investments made in the Atlantic City market as a whole. It's difficult to ignore the economic difficulties in addition to dealing with the worldwide pandemic's residual impacts.
This year, all nine hotel casinos are in the midst of or preparing to make major investments. Here is a deeper look at the 2023 casino investments.
Judging from December's AC land-based revenue figures, the economy is still improving. The nine casinos produced a total of $215.6 million in December, up 9% YoY. This is the most profitable month of December in 10 years.
The Casino Association of New Jersey's president, Mark Giannantonio, is optimistic about 2023.
As the market a new year, the casinos in Atlantic City are dedicated to giving their patrons the best possible experience, and part of that commitment entails making sizeable investments that will maintain Atlantic City's status as a premier resort destination with first-rate dining, shopping, and entertainment options, according to Giannantonio.
Tropicana Atlantic City debuted a number of brand-new dining and entertainment concepts in 2022. And there will be more. Some improvements to the casino floor in addition to the opening of the new il Verdi location are expected shortly. It is advertised as one of the first futuristic casinos on the market.