Casinos in New Jersey Won't Permit Carrying Guns at Their Establishments
628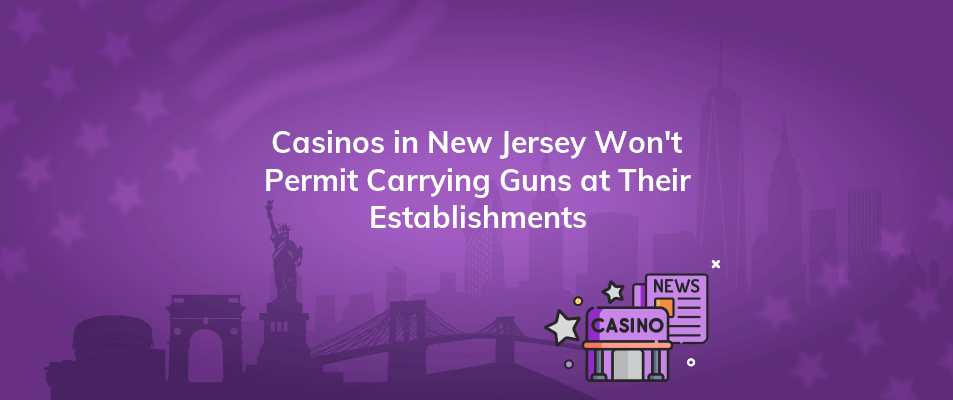 Guns will not be permitted at the Atlantic City casinos. The action was taken a week after a federal judge overturned New Jersey's prohibition on carrying a gun in a public venue, including a casino. Guns must be permitted in public areas, under the new law. The state can't really police the new law since casinos in New Jersey are private establishments and can deny access to customers carrying weapons.
According to the president of the Casino Association of New Jersey, Mark Giannantonio, the Atlantic City casino market places a high focus on the safety and well-being of both customers and staff. All of the casinos in Atlantic City are exercising their right as private property owners to prohibit the carrying of firearms on their premises in light of the Court Order temporarily preventing enforcement of the State law prohibiting the carrying of concealed firearms in the public, including gambling establishments.
Gun supporters are not pleased, as they should be. The choice, according to Scott Bach, president of the Association of New Jersey Rifle and Pistol Clubs (ANJRPC), "baffled" him. Additionally, according to Bach, this action inhibits customers from defending themselves. He claimed that it encourages criminal activity and warned the casinos to have enough liability insurance if they don't have their own armed protection.
People shouldn't be shocked by the decision made by the owners of Atlantic City casinos because most gambling establishments in the US forbid guns on their premises.
In reaction to a US Supreme Court decision, New Jersey Governor Phil Murphy signed legislation outlawing firearms in public areas in December 2022. This includes nightclubs, parks, beaches, and other establishments.
The measure was suspended in January by US District Court Judge Renée Marie Bumb following a challenge by pro-gun activists.