Fire Breaks Out at Resorts Casino and the Boardwalk in AC
51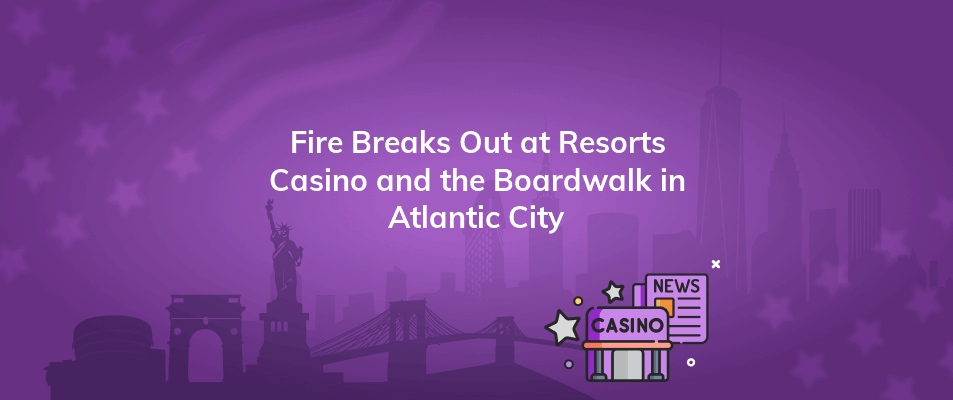 On November 16, during the afternoon, a sizable fire started on the Boardwalk in Atlantic City in front of Resorts Casino Hotel AC, causing damage to the marquee and an external wall of the first gaming establishment in the city. At 3:48 PM, the Atlantic City Fire Department was called to a two-alarm fire outside of the Resorts, according to municipal authorities.
Initial indications showed that the fire originated underneath the Boardwalk and extended upward toward the casino; however, the official source of the incident is still unknown.
Luckily, the damage did not impact any other casinos or establishments in Atlantic City.
How the Atlantic City Boardwalk's Businesses Were Impacted by the Fire
While firemen fought the flames, a number of nearby eateries were evacuated, including Mukashi Sushi Bar and Landshark Bar & Grill across the Boardwalk.
While emergency officials reacted to the incident, guests and staff inside Resorts Atlantic City were instructed to stay inside. The gaming floor was open the whole time.
Huge plumes of dark gray and black smoke have been seen billowing upwards as bright orange flames were seen shooting up Resorts' side in photos and videos of the incident. One could see the smoke from miles away.
The official Facebook page of the City of Atlantic City states that the fire was contained at 4:30 PM. Nobody was hurt.
Later that day, a short section of the Boardwalk in front of Resorts was blocked off. As of November 17, it was still shut off. The Beach & Boardwalk Division of the Department of Public Works is evaluating the damage and will start the required repairs shortly.