Hard Rock Hotel & Casino Atlantic City Announces $20 Million Investment
1.7K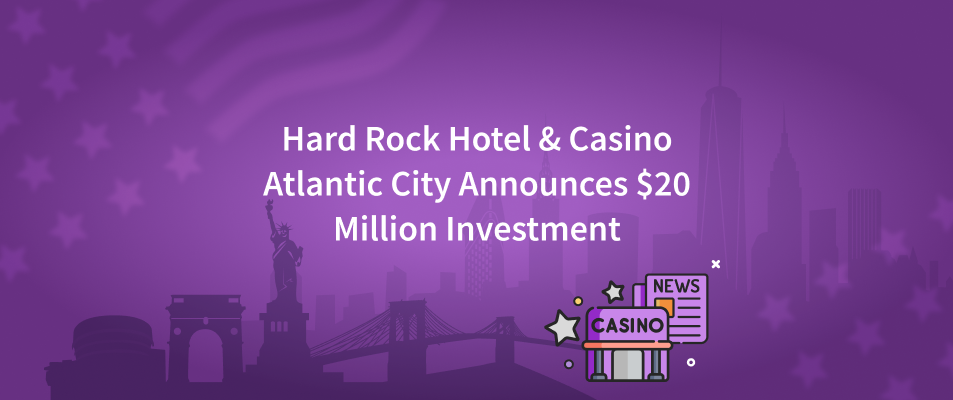 On May 3, 2021, Hard Rock Hotel & Casino Atlantic City announced that the resort would reinvest a minimum of $20 million in capital improvements, including suite renovations, opening a new Starbucks, more slots, table games, and a new dining outlet.
"
The majority of the Investment will be used to renovate 66 Celebrity suites and 25 Roxy suites. This renovation project involves 91 suites, all designed by Klai Juba Wald Architecture & Interiors. In addition, all hotel rooms now include flat-screen televisions and LED lighting. Attractive suites and rooms enhance the luxury experience for tourists visiting Atlantic City.
The new Starbucks will open in late May, adjacent to the Hard Rock Cafe, expanding the Hard Rock Cafe's amenities for customers. In addition, the resort will open a new dining outlet this summer, which will be announced soon.
Gaming units will be added in the Asian and High Limit areas due to seven consecutive months of revenue growth in gaming. Table games and slot machines will also be added to the main casino floor and cage areas.
In addition, the resort will upgrade the amenities along the beachfront to reflect the efforts of the U.S. Army Corps of Engineers projects that took place on the beaches this year. More than 1,000 beach chairs will be added to the Hard Rock Beach Bar as part of the upgrades.