New Jersey's Residents Oppose Casino Smoking Ban, According to a New FDU Poll Survey
859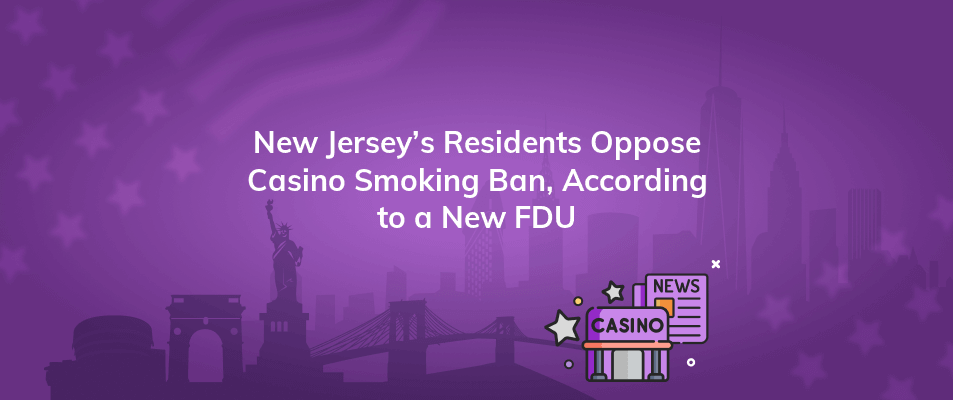 The subject of smoking on the gambling floors has been a burning question in Atlantic City casinos all throughout 2022. In New Jersey, smoking was outlawed in most indoor spaces in 2006, but casinos, cigar bars, and a few other establishments received an exemption. As a result, casinos in Atlantic City now permit smoking in around 25% of their gaming spaces. A plan to outright prohibit smoking at casinos has been under consideration by the state government, but casinos have claimed that it will hurt their business, which has not yet recovered to pre-pandemic levels and resulted in job losses.
According to a survey conducted by the Fairleigh Dickinson University (FDU) Poll, the majority of people in New Jersey (57%) agree that smoking at casinos should continue to be restricted to a few selected places. A total smoking prohibition in casinos is supported by 29% of respondents, while 12% said that smoking should be permitted everywhere in casinos. These numbers have not much altered from when the topic was brought up in 2009, 13 years ago. At that time, 35% of New Jersey residents thought it should be outlawed completely, while 47% said it should be restricted to select places.
This is a balancing act, according to Dan Cassino, the Executive Director of the FDU Poll. Although smoking prohibitions shield employees from secondhand smoke, nobody wants to take the chance of damaging the casino's profits or having to bail out Atlantic City.
The majority of older voters (42% of those 65 and over) and the least number of younger people (14%) support a smoking ban in casinos. Voters with a college degree (35%) are more inclined to favor a ban than voters without a four-year degree (24%). Partisanship, however, has no bearing on opinions regarding smoking at casinos: independents, Democrats, and Republicans are all nearly equally inclined to support a ban.
Using a verified list of adult New Jersey residents compiled by Ironwood Insights, the poll was conducted between October 24 and November 1, 2022. An overall sample of 801 respondents was obtained by randomly selecting respondents from the list and contacting them using text-to-web surveys delivered to mobile phones or live-caller telephone interviews.