Showtime Live Boxing Provided by Bally's AC
1.3K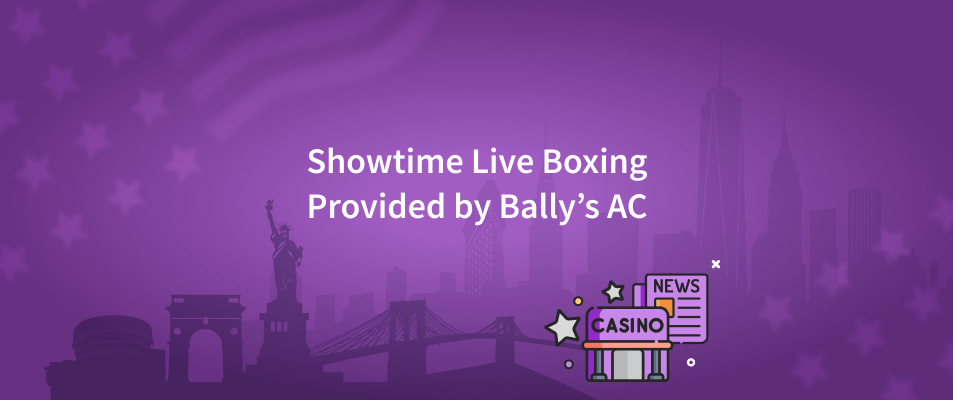 In Atlantic City, sweet science is making a big comeback. On the 9th of September, Bally's Atlantic City will host a nationally broadcast triple-header on the Showtime network. Boxing fans from the Garden State will have the opportunity to see future champions crowned and experience all of it from an illustrious resort.
The "ShoBox: The New Generation" series' 10-round main event is going to feature super lightweights Hugo Alberto Roldan (21-0-1, 7 knockouts) and Joseph "Blessed Hands" Adorno (16-1-2, 14 knockouts).
Unbeaten Filipino prodigy Bernard Angelo Torres (16-0, 7 KOs) challenges previously defeated Dominican Frency Fortunato in the 10-round featherweight co-main event (13-1, 10 KOs).
Unbeaten welterweight Janelson Bocachica (17-0 with 11 knockouts) of Detroit kicks off the televised section of the show at 9 p.m. with a contest against Roiman Villa (24-1 with 24 knockouts).
The occasion serves as just another reminder of Atlantic City's capacity for bringing athletic events to consumers and gamblers, a skill that helped to establish the city's reputation as the nation's boxing capital in the 1980s.
The weigh-in is held on the indoor stage at The Yard on the afternoon of the 8th of September to kick off the boxing events. The event is planned to happen between 1 and 3 p.m.
The ShoBox card will be held at the Grand Ballroom, which is on the sixth floor. Doors open at 7 o'clock. The price of the tickets is $75.