Smoking Foes: Make COVID's Ban on Smoking in Casinos In New Jersey Permanent
1.4K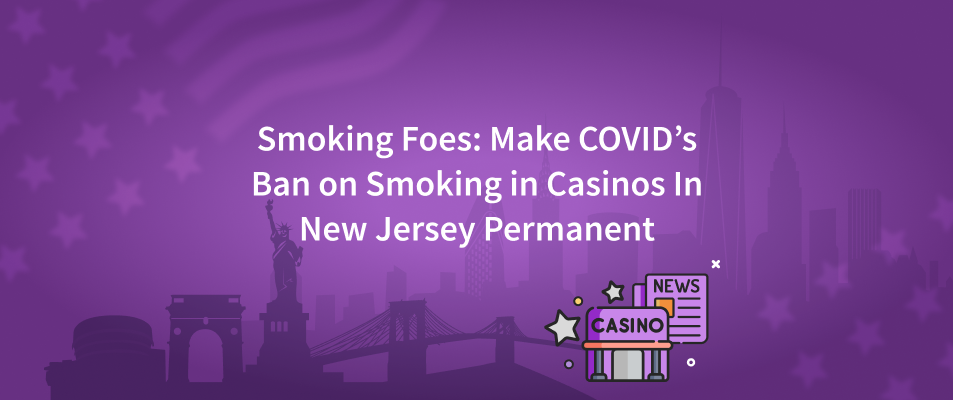 On Thursday, a group of lawmakers pledged to push for a permanent ban on smoking at Atlantic City casinos in New Jersey, which has been temporary since Nov. 16. However, casinos say that a smoking ban once the pandemic ends will drive away customers, resulting in job losses and less tax revenue for the state. In addition, they claim that the gambling halls have invested heavily in air filtration equipment to ensure a safe working environment.
American Nonsmokers' Rights Foundation reports that 20 states now have smoke-free casinos, and three other states – New Jersey, Pennsylvania, and Michigan – have temporarily banned smoking. Opponents of smoking have called for the lifting of New Jersey's temporary ban on smoking indoors, which exempts casinos from a sweeping ban on smoking; the ban took effect 15 years ago this week. "Casinos are learning to do business differently," Bronson Frick, the leader of the non-smokers' rights group, said in an online news conference. According to him, 1,100 casinos in the U.S. do not allow smoking. In Nevada, smoking is allowed, but companies are free to set their own policies – some even ban it.
According to New Jersey Assemblywoman Valerie Vainieri Huttle, "Casinos operating with smoking bans had no choice." According to her, the law that exempted casinos in 2006 prompted bills that sought to ban smoking in casinos, but those bills failed in the state Legislature. "It's totally different this time," she said.
Casino Association of New Jersey, which represents Atlantic City's casinos, said a permanent ban would do great harm to the industry. In a statement, the group expressed concern over the economic impact of permanently banning smoking. "Atlantic City casinos would lose their competitive edge against other casinos that permit smoking and are nearby if they enforced a no-smoking policy." If such a ban were enacted, it would result in fewer casino employees, less tax revenue, and fewer customers.