Two AC Casinos Made It to the Yahoo Top 10 in the US List
1.3K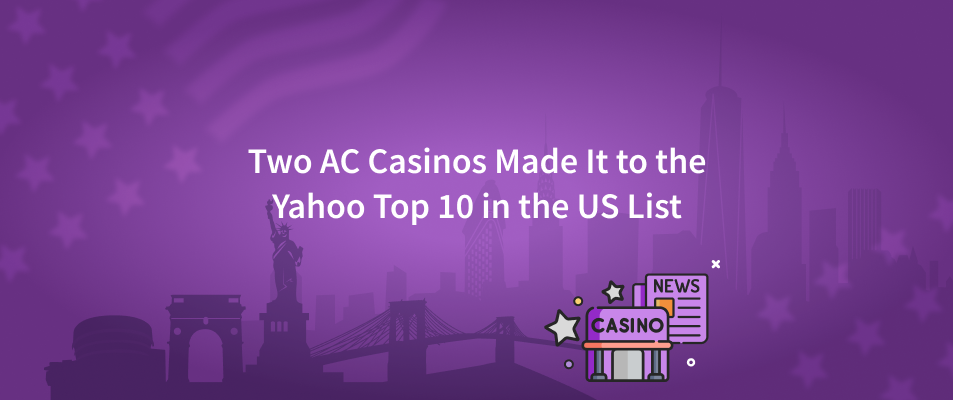 On Aug 11, 2022, Yahoo's Lifestyle section featured an article called 10 Best Casinos in the U.S. If You Love To Gamble, and both Borgata and Hard Rock were at the top of the list. Borgata Online Casino is one of the online partners of Borgata Casino Hotel AC.
According to the website, Borgata has more than 3,500 slot machines and is the fourth-best casino in the United States overall. The review states that poker players are particularly fond of the Borgata casino. On the gaming floor, there is an excellent poker area with more than 80 tables and daily tournaments for players with various buy-in levels.
Hard Rock took 5th place. Here is how the review described Hard Rock Casino: The hotel, which was once known as the Trump Taj Mahal, has invested more than $500 million in renovations since 2018 for the purposes of total rebranding. If it isn't enough to get you to visit it, perhaps the Hard Rock's status as one of the biggest casinos in the world will. It's like a small entertainment city of 120,000 square feet. Additionally, the Hard Rock brand attracts A-list performers to its Etess Arena, including Alicia Keys, Phish, and Carrie Underwood.
According to the state's Division of Gaming Enforcement, Borgata had the highest income in the first seven months of 2022 at $412.1 million, accounting for more than 25% of the city's overall gaming revenue. Hard Rock came in second place with $291 million.
Ocean, which came in third with $200.9 million, is the highest-grossing casino that isn't on the list. Like Hard Rock, Ocean debuted in the middle of 2018, and its predecessor was the notorious $2.4 billion Revel casino.