Wheel of Fortune Slot by IGT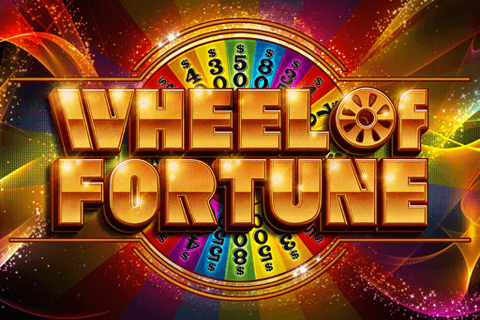 I confirm, that I am over 21
4 players already played
Summary
Does fortune actually favor the brave? Or is it a complex equation that we oversimplify as "luck"? To conquer the Wheel of Fortune, do you need skills, or do you just need the wheel-ing-ness to win? Here is all you need to know—a comprehensive insight into the Wheel of Fortune.
Play Wheel of Fortune for Real Money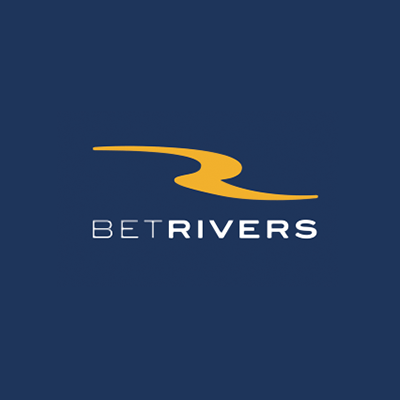 24 Hours of Losses Back Up to $500
Full T&Cs Apply. To be eligible, players must be at least 21 years old, playing within the state of New Jersey. Players must make a single deposit of $10. The bonus money has a 1x wagering requirement.
Show me

5

more offers
Wheel of Fortune Features
Name
Reels
Free Spins
Software
Paylines
Stakes Range
RTP
Wheel of Fortune
5
No
IGT
20
1 to 2500
96.6%
Show me all Slot features
Wheel of Fortune Slot Review
Since online slots are much of a sham, there is no point in putting clicks and trying to win whatever little money you can make. You're probably much better off going to Vegas and trying your hand there, with tangible options.
Just kidding. Now that we have your attention, we are here to provide you with the most elaborate look into why the Wheel of Fortune Slot is worth a shot. Honestly, the short answer is—it's pretty amazing, and if you are the appropriate audience (21+), you should try it. The long answer? Keep reading.
How to Play Wheel of Fortune Slot – Rules, Features and Payouts
What makes a slot game interesting? Is it the use of graphics, or more features? Or is it the higher chances of winning?
Before we delve into the intricacies of it, let's get one thing straight. The Wheel of Fortune Slot is a one-of-a-kind offering. With so many features, quirks, and talking points, we have covered it all here.
Mechanics—The Good, The Bad, and The Ugly
The moment you fire up the game, you will be welcomed with some rather exhilarating music, bound to set the tone of the game itself.
Immediately after opening, you will see the following:
Coin Value. You can increase or decrease it based on the (+) and (-) symbols.
720 Ways. Indicating the number of ways in which you can win. The base cost is fixed at 50 coins.
Spin Button. Pretty self-explanatory.
Auto Spin Feature. You can set the number of times you deem an auto-spin should take place.
While the theme is mostly spun around (pun intended) spin-to-win, there are a few adjustments that you can make too.
You can modulate and place your bets according to what you deem fit. Within limits, of course. Since there are 5 reels here, your bets will align with each. The lower limit per spin has a coin value of 1, and the highest is 500.
What this means is, since each spin costs about 50 coins, the coin value works as a multiplier. So, if you increase the coin value to 2, then your total bet for the particular spin will cost you (50×2) 100 coins.
When it comes to how-s, it's pretty simple. Spin the wheel and hope you get the appropriate icons. What would those be? How valuable is it? Find out below.
Looking for slots with a higher rate of return? Our selection of high RTP slot games may be of interest to you.
Get the Carnival Running with Drums and Symbols
Now that you have made your spins, you must be wondering what values these hold. It is actually pretty simple, but can be categorized into various types, as follows:
Fruits: This might sound like an oversimplification, but the respective fruit symbols carry their own weightage.
Images: There are also images such as the car, the emerald, and obviously, the yacht. As grand as it is, these images carry considerable weightage too.
Specials: There are 3 special symbols here—the Wild, the Scatter, and the Wheel of Fortune. These are special features, so it requires a separate space for elucidation. More on this later.
As you might have guessed, we have mentioned the symbols according to the values it holds. To make things easier to comprehend, here are the associated values.
Special on the Table—Triggers and Bonuses
Let's get to the special bits now, shall we?
MultiWay Xtra
Keep in mind that the "Wild" symbol here can potentially replace all the other symbols except for the "Wheel of Fortune", "Scatter", and "Bonus" symbols.
Remember that the highest paying MultiWay Xtra win for each symbol is paid per spin. How? Here is a simple example. Say you get "a, b, c" number of orange symbols and "y" symbols of "Wild".
Count the number of Orange and Wild symbols in each column.
Calculate the total number of winning ways (Q= a x b x c x y)
Multiply the number of ways by the orange symbol win (Q x 15 = 90).
The actual amount you win here is based on the aforementioned values.
Mini Wheel Bonus
This is applicable when 3 or more "Scatter" symbols appear in any position on the reels. These are independent winnings that are indicated by values on the wheels. After they stop, they are added together and then multiplied by the triggering coin value. This will help you determine the bonus.
Triple Extreme Spin Bonus
When 3 or more "Bonus" symbols appear, you are in for a show. The game will take you to another window, where you will pick 3 envelopes out of 12. The envelopes exist in three colors, red, blue, and yellow.
The red icon is a 2 pointer, the blue is a 1 pointer, and the yellow is essentially a multiplier. Your bonus will be applied based on the numbers that show up on your screen. Let's simplify it a bit.
Say you get "R" red icons, "B" blue ones, and "Y" multipliers. Your bonus will be (R x B x Y). This will equate to the paybacks you get.
Our Impression of the Wheel of Fortune Slot by IGT
Honestly, we are pretty impressed. The moment we fired the game up, it just seemed very—flamboyant. While it might not be a tangible version of Vegas, this is as close as one can get.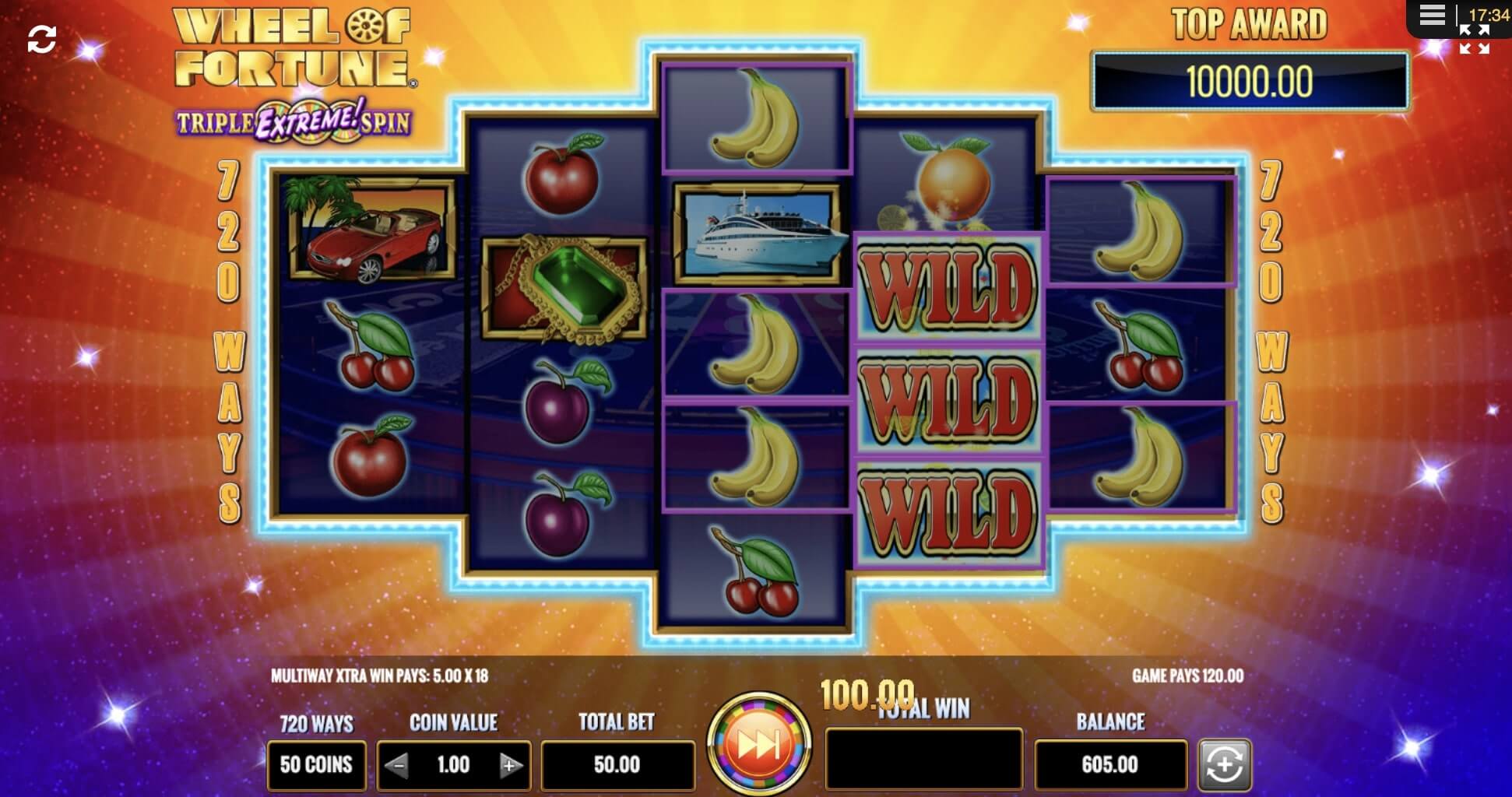 Right off the bat, we noticed that the game isn't quite related to the "higher-stakes, higher-rewards" type. You can make lower bets and still get bonuses, and the opposite happened too. We started with higher stakes but in vain.
Moreover, the triggers are pretty user-friendly. We did not find droughts or stretches where we could not manage to get any triggers. The "Wild" appears to be a wild find, but the mini wheel appears pretty frequently.
The triple bonus is a treat to watch. The interface looked super clean, and the entire premise of it was rather rewarding. The idea of choosing 3 out of 12 envelopes seemed pretty enticing to us. The bonuses here were pretty healthy too.
Our only gripe is perhaps the monotonous nature of the game. While the sounds and the visuals are pretty pleasing, we understand that there is only so much that can be done with slot games.
Either way, the Wheel of Fortune Slot is a must-try.
Best Wheel of Foetune NJ Online Casinos 2023
Variety is the spice of life. We totally understand the premise of this. Speaking of which, if you are looking forward to investing some time in the online space of Vegas, there are a few other slot games that you can find on some IGT online casino sites. Wheel of Fortune is also one of the best paying Atlantic City slots with over $28 million of jackpots paid since 2013.
Some of them are mentioned here:
BetRivers. If you seek variety with absolutely impeccable qualities, this is what you should look out for.
BetMGM. With one of the most investing offerings around, BetMGM is something not to be missed. They make their offerings such that it becomes hard to forget anyway.
Borgata. Having one of the best offerings can be a difficult title to hold, but for the ardent casino lover, Borgata is a go-to every day. Check this out!
Wheel of Fortune Review: Summary
That brings us to the final question—do we recommend it? The short answer is yes. The game is super easy to figure out, and the theoretically expected payback reaches about 94.22%. The odds are pretty unbiased, is what we felt. Bet size, balance size, the time and place of execution—they did not greatly impact the ultimate outcome.
We do, however, have one last thing to state. As a newcomer, you might not get the desired results right away, despite the game being user-friendly, but there is no need to fret. The number of games you play may have a decent impact on the positive outcome, albeit not by a great deal.
As a game that you spend some time on, the Wheel of Fortune Slots felt pretty impressive on the whole. We don't know about lady luck, but the colors and sounds that you will experience while playing it will get you hooked.
Wheel of Fortune Slot Casinos 2023
In order to fully enjoy this stellar slot machine, it's reasonable to select an online casino that has perfect conditions for that. So here are several perfect options:
1

EXCLUSIVE: Deposit $10 & Get $75

Full T&Cs Apply. New players only. To be eligible players must be 21 years or older and playing within the state of New Jersey. $10 minimum deposit required. Players must wager the bonus amount 10x on all slot games.

1134+

Slots Available

Read review

2

Deposit $10 & Get $40 Bonus Dollars

Full T&Cs Apply. To be eligible, players must be at least 21 years old, playing within the state of New Jersey. Players must make a single deposit of $10. The bonus has a wagering requirement of 5x.

513+

Slots Available

Read review

3

EXCLUSIVE: Deposit $50 & Get $100

Full T&Cs Apply. To be eligible, players must be at least 21 years old, playing within the state of New Jersey. Players must make a single deposit of $50. The bonus money has a 10x wagering requirement. $100 in bonus funds can be used on selected casino slot games.

590+

Slots Available

Read review

4

100% Up to $1,000 - $20 FREE On Sign Up

Full T&Cs Apply. New players only. To be eligible players must be 21 years or older and playing within the state of New Jersey. $10 minimum deposit required. Players must wager the bonus amount 15x on all games.

855+

Slots Available

Read review

5

100% Deposit Match Up to $1,000

Full T&Cs Apply. To be eligible, players must be at least 21 years old, playing within the state of New Jersey. Players must make a single deposit of $10. The bonus money has a 30x wagering requirement.

300+

Slots Available

Read review