888 to Complete Purchase of William Hill International for Discounted Price
1.7K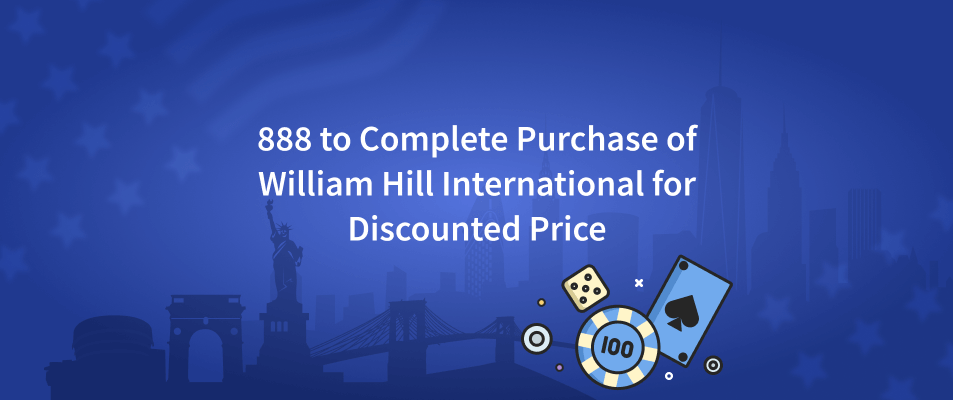 After being purchased by Caesars back in 2020 for $4 billion USD, the non-US assets of William Hill were originally going to be sold to British-based 888 (which also operates 888 Online Casino in the Garden State) for an expected £2.2 billion GBP ($2.88 billion USD). Recent news has uncovered that both parties have agreed the assets are now worth between £1.95 and £2.05 billion pounds, around 10% less than first anticipated.
The stock price of 888 has soared since news of the new valuation hit the media. The lower valuation means that 888 will have to pay less in cash for the acquisition, which is attractive to shareholders of NJ online casinos.
William Hill, which has more than 1,400 retail betting shops on UK high streets, has been praised by 888 for its strong financial performance, especially in sports betting in these land-based establishments.
888 also praised themselves for their own financial performances, stating that while regulatory issues in the Netherlands posed problems, they would adapt their strategy in the area.
888 sees William Hill as an essential step for the company's future in the UK and Europe, according to CEO Itai Pazner. The deal is expected to be completed at any moment, and with solid financials from both parties, everything looks to be going smoothly.