According to the DGE, Two-Factor Authentication for the NJ Sportsbook Log-in is Going Well
1.1K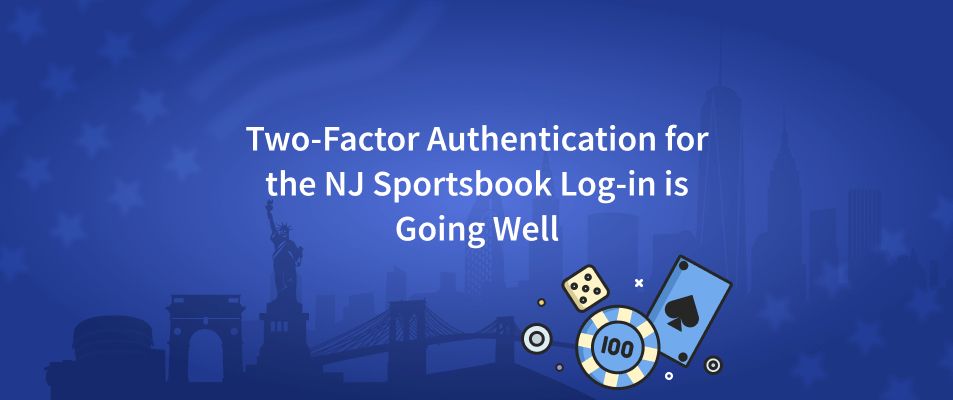 As of June 30, authorities at the New Jersey Division of Gaming Enforcement (NJ DGE) developed what is thought to be a first-of-its-kind "multi-factor" authentication requirement in the United States for mobile sports betting log-ins. So far, things seem to be going well.
A DGE representative stated that the platform is exempt from using two-factor authentication on the same device for 14 days after a player uses it on one of their devices following the regulatory criteria. However, two-factor authentication (2FA) is necessary when a person logs into their account using a new device.
Practically speaking, 2FA means that when a person logs into a sportsbook in the state using a mobile device, a message notifying them that a passcode would be texted to them shortly will appear. The user may then immediately access the site and all of its offerings and make a bet after entering that code.
Sportsbooks also have the ability to send an email with a passcode in it, although, as of this day, this method of 2FA doesn't work quite as well.
According to the spokesperson, the Division will assess suggested solutions to make sure the best practices' objectives are being fulfilled. DGE has received a few questions about other verification methods, some users are wondering, what if a customer does not have a smartphone? DGE is currently working on this issue.
The majority of operators met the June 30 deadline, with a few exceptions receiving case-by-case extensions. The NJ DGE website provides a list of the twenty licensees.
Speaking at the Seton Hall Law School "Gaming Law, Compliance, and Integrity Boot Camp" in Newark, NJ DGE Director David Rebuck said that FanDuel became the first sportsbook to apply the new verification criteria in May. FanDuel provides a description of the new procedure required to use their sportsbook on their website.