Apple Pauses Gambling Ads as a Result of User Complaints
1K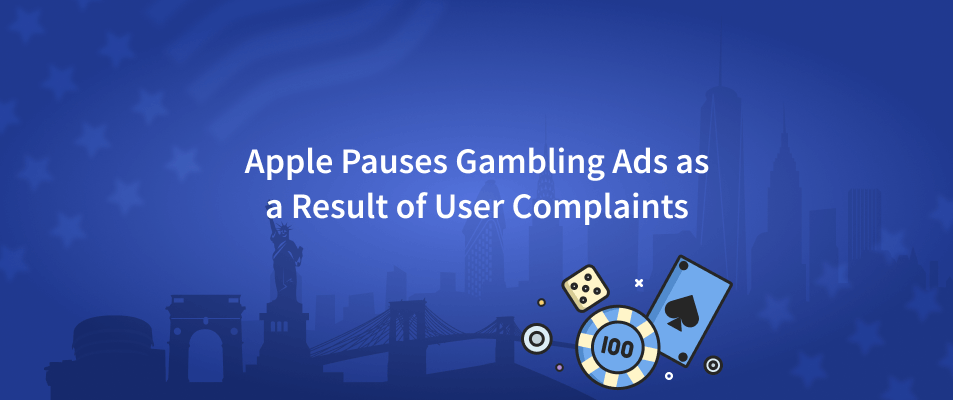 Apple has chosen to indefinitely remove gambling advertisements from the iPhone App Store after receiving multiple customer complaints. It is anticipated that this decision would cost Meta (formerly known as Facebook) $10 billion in income.
The revised privacy setting known as App Tracking Transparency, which Apple implemented in 2021, made it harder for Meta to effectively market to iPhone users.
Additionally, the business just developed its technologies to take the role of Meta's in-app advertising network. New regulations that mandate a 30% share of revenues for advertisements and sponsored social media postings were released in October.
October 25 was the day of the introduction of brand-new ad slots into the App Store, which is when this issue first surfaced. Users and developers started to complain that they were getting too many advertisements for sports betting and online casinos.
Soon after, customers and developers expressed their frustrations on Twitter over the new App Store advertisements. The creator of the text-editing program Runestone, Simon B. Støvring, provided a screenshot of a casino game advertisement that appeared underneath it and claimed that gambling advertisements appeared during three separate visits to his product website.
Støvring said that after visiting Apple's "Our Favorite Kids' Apps" section of the App Store and choosing an app, he was then met with a gambling advertisement. He wasn't satisfied.
When an advertisement for "Jackpot World" appeared underneath RecoverMe, an app created to assist individuals in overcoming gambling addictions, Apple received further unwanted press.
Apple did not provide a timeframe for when the ban on gambling advertisements would cease, although it is believed to be a temporary measure. These advertisements may remain on hold for a while due to the tremendous outcry.