First-Half 2022 AC Casino Earnings Return to Pre-COVID Levels
1.3K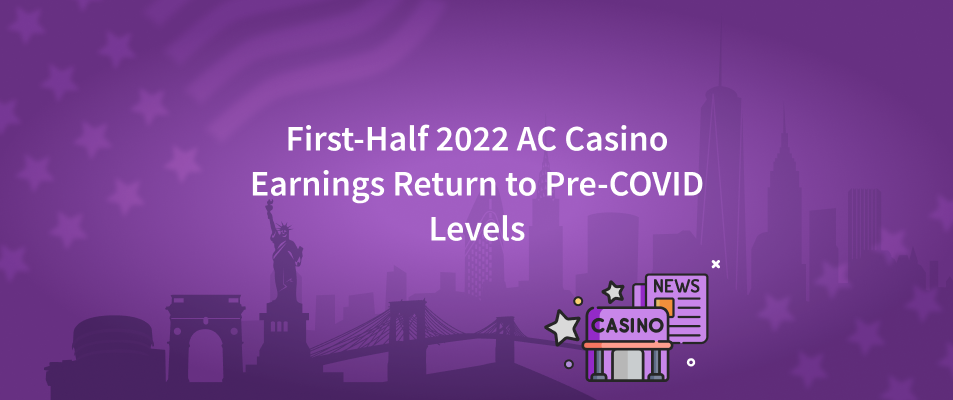 According to data released by the New Jersey Division of Gaming Enforcement on 22 August 2022, the nine casinos in Atlantic City had a healthy gross operating profit of $339.3 million in the first half of 2022. That sum surpasses even the previous record of $294.5 million set in 2018, which was the casinos' most prosperous first half since 2014.
More impressively, the statistics this year also exceeded the pre-COVID 2019 projections of $245.1 million and $1.51 billion. Profits went up by 20.9% and revenue went up by 19.9%.
The fact that profit growth from 2019 to 2022 is larger than revenue growth is also noteworthy. Experts have determined that this is a sign that casinos have managed to reduce their overhead expenses while still generating the same amount of profit.
What Casinos Generated the Largest Revenue?
Just like in the first half of 2021, all but one of the nine casinos in Atlantic City were profitable in the first half of 2022.
Longtime market leader Borgata kept the top spot with a profit of $88.1 million, much ahead of Hard Rock, who came in second place and was the top property among the six Boardwalk properties with a profit of $65.1 million.
With $50.1 million in revenue, Tropicana, which was ranked third in the first-quarter profit rankings, kept its position.
Here's how the remaining casinos have ranked:
Harrah's took the 4th place with a revenue of $37.3 million;
Ocean Resort took the 5th place with $34.1 million in revenue;
Caesars came in 6th with $24.8 million;
In the 7th place came Golden Nugget with $14.7 million;
Resorts Casino took the 8th place with gross revenue of $6.7 million;
And the 9th place went to Bally's AC casino, which lost $10.6 million in the first six months of 2022.