Hard Rock Hotel & Casino and Ocean Casino Resort Celebrate Their Fifth Anniversary
179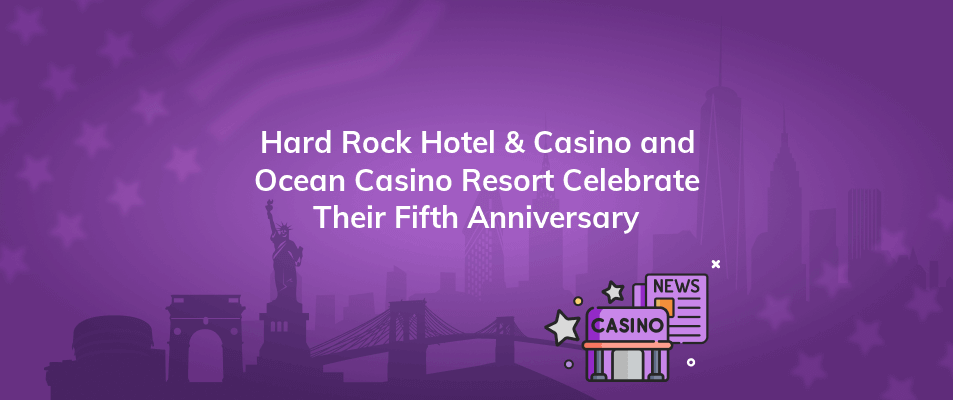 Since the Hard Rock Hotel & Casino and Ocean Casino Resort on the famous Atlantic City Boardwalk first opened their doors five years ago, a lot has happened.
The two casinos have outperformed almost all of the others since they opened on June 27, 2018, with the exception of the longtime market leader Borgata Hotel Casino & Spa. Unsurprisingly, officials at both facilities think they have what it takes to compete with the Marina District casino for the top place in AC. This includes a few former Borgata workers and several whales.
The two's ascent to the top of the market for casinos in Atlantic City has not, however, resulted in a win-win situation as was predicted at the beginning of 2018. Instead, Hard Rock and Ocean have siphoned off significant amounts of revenue from Borgata and little portions from everyone else, yielding disappointing results for the city as a whole.
Hard Rock and Ocean are Steadily Expanding
After COVID-19, only Hard Rock and Ocean have distinguished themselves from the other seven AC casinos by exhibiting steady development. Gamblers prefer the new game in town, even if the majority of the city's casino proprietors have reinvested millions of dollars into their properties and products. The gaming market in New Jersey has seen significant transformation outside of the municipal borders.
The growth of New Jersey's online casinos and sportsbooks has an effect on the amount of live gaming at the nine casinos in Atlantic City. The growth of internet gambling in New Jersey was accelerated by stay-at-home regulations during the worst of the pandemic and shows no indications of slowing down or consumer weariness. Online casinos now account for a growing portion of all gross gaming income in New Jersey.