Hard Rock Hotel & Casino in Atlantic City Elects a New General Manager and a President
930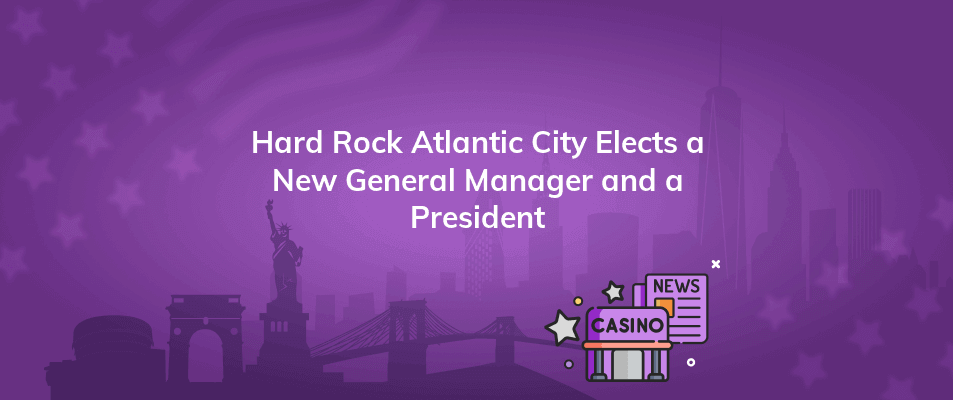 The Hard Rock Hotel & Casino Atlantic City's two newest executive appointments are looking for regulatory approval. Hard rock Hotel & Casino Atlantic City is a land-based partner of several New Jersey online casinos, including Unibet and Bet365.
Effective January 30, George Goldhoff has been named president of the Atlantic City Hard Rock Hotel & Casino. Jim Allen, the CEO, and chairman of Hard Rock International and Seminole Gaming, will be his immediate supervisor. The property's temporary general manager, Mike Sampson, has been awarded the position of general manager, effective right away.
Hard Rock issued a press statement making the formal news on January 4.
Given that he most recently held the position of president of the Hard Rock Casino Cincinnati, Goldhoff is no stranger to the Hard Rock.
Allen stated that he has complete faith in George to expand on the amazing achievements the company has already made. According to Allen, the company has every reason to have faith Sampson can successfully guide the team into the next phase. He was able to elevate the Cincinnati casino to the top spot in the area in just three years after rebranding the establishment there.
Sampson has 32 years of experience in the casino industry and has been a member of the Hard Rock Atlantic City pre-opening team since 2018.
Hard Rock AC has filled available positions as a result of these changes to the leadership team. Former property president Joe Lupo is currently in charge of the renovation of the Mirage in Las Vegas.
For a while, Anthony Faranca served as property president. Hard Rock hasn't given an explanation for Faranca's departure, though.