NJ Gambling Bills Aim to Limit Advertising and Forbid Contracts with Colleges for Sports Betting
267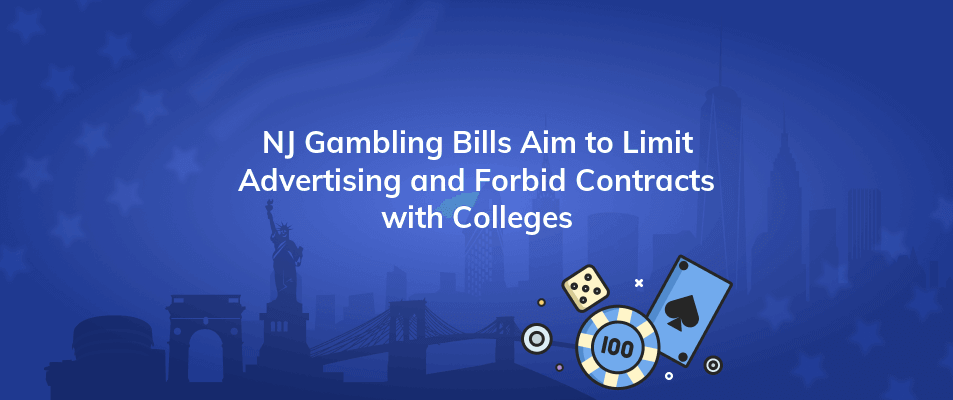 One lawmaker is pushing for legislation that would impose limitations on specific gambling advertising methods and commercial agreements inside the gaming market as the New Jersey Legislature prepares for its break in summer.
Two proposals, S4020 and S4021, sponsored by Sen. Joe Cryan, D-Union, are intended to control New Jersey sports betting advertising and college relationships with gambling companies. In addition, Cryan is endorsing SR127, a resolution that criticizes the proliferation of pro-gambling marketing.
The Ban of Deals Between Colleges and Gambling Corporations on NJ Sports Betting
As it stands, S4020 focuses on limiting sports betting partnerships at public institutions of higher education and is the Senate counterpart to Assembly measure A5226.
Recognizing the possible detrimental effects on kids and the educational environment, the proposed legislation seeks to outlaw such collaborations.
No More False Advertisements for Sports Betting and Online Gambling
S4021, the second measure Cryan is supporting, forbids NJ casinos and sportsbooks from using false or deceptive advertising.
It aims to increase transparency and safeguard customers from deceptive advertising techniques, even if it does not define these terms explicitly.
The bill will also forbid businesses from picking on people who have chosen to abstain from gambling as well as those who are under the legal betting age of 21.
In support of these initiatives, SR127 serves as a Senate companion resolution to AR168, voicing disapproval of the widespread use of pro-gambling marketing. The resolution seeks to draw attention to the proliferation of advertisements for gambling on numerous platforms.