NJ Online Casino Revenue Hits Over $133 Million In June
1.6K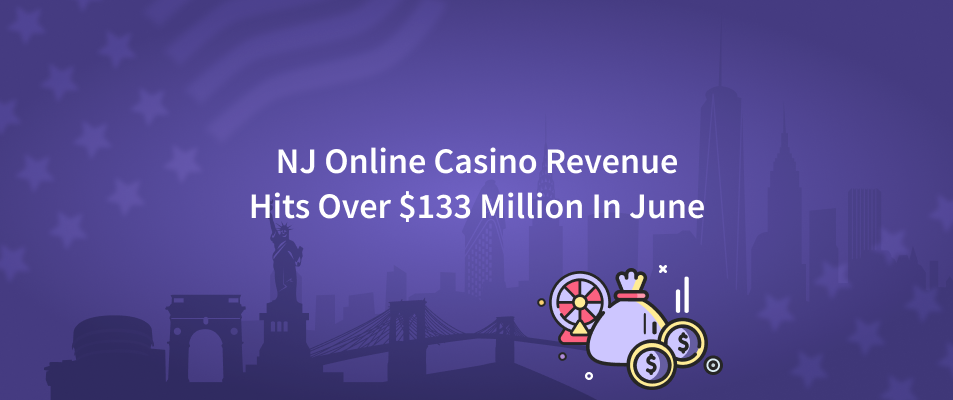 New Jersey online casinos performed admirably in June, generating slightly over $133 million in monthly revenue. The popularity of the NJ online casinos has significantly increased since they launched in November 2013. The statistics for June show a more recent upswing, with income increasing dramatically over the previous 12 months.
The Leaders of NJ's Online Casino Market
The fact that three well-known names sit above the others at the top of the NJ online casino revenue ranking is not particularly surprising.
Borgata surpassed $40 million once more in June, with BetMGM and its namesake online casinos as its main sponsors.
However, the companies using the Golden Nugget's license aren't that far behind. In June, they made over $35.7 million.
Resorts Digital Gaming is the only other NJ licensee that has maintained a sizable market share. RDG brought in a little over $28 million in June, with DraftKings and Barstool taking the lead.
A Negative Trend
Despite the fact that casinos still made over $133 million in earnings, a bad trend is developing. June was the third consecutive month of declining income since March.
The season could be one factor in the reasoning. Perhaps more individuals are enjoying themselves outside during the summer months instead of staying inside.
Year-by-Year Revenue Is Growing
The overall income is significantly higher as compared to the previous year. The total monthly profit of $133.1 million is a significant increase of 24.4% from June 2021. When the year-to-date figures are taken into account, this improvement becomes even more noteworthy.