New Jersey iGaming Revenues up 15% Year-on-Year for May
1.9K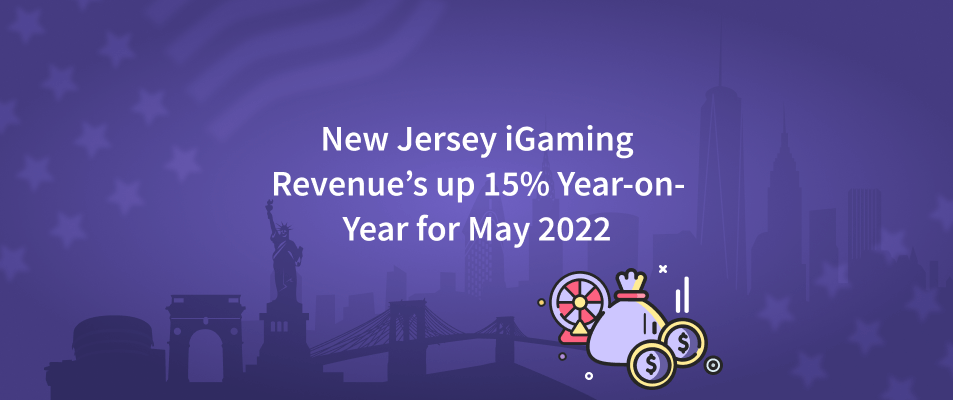 Gambling revenues in New Jersey were up 15.1% in May 2022 over May 2021 and also slightly up from the $422.5m taken in April.
Most of the revenue is still being brought in by land-based casinos in New Jersey, with a total of $233m taken, with a 9.3% year-on-year increase.
NJ-approved online casinos, however, jumped up a massive 25.7% versus May 2021, with slots revenue increasing by 26.4% to 133.7m in the month. Although online revenues are still a ways away from beating out the much more mature land-based casino industry in New Jersey and AC, it's well on its way to catching up.
Regarding iGaming, Borgata held the top spot for online revenues with $42.6m in takings for the month, followed by Resorts Digital with $29.8m and Golden Nugget with $29.7m.
Online peer-to-peer poker was the only area to decline, which fell 4% to $2.3m, representing about 0.5% of the industry in the Garden State.
Check our in-depth article about 2021 NJ online casino revenue to see the bigger picture.