Casinos in Atlantic City Had a Successful Summer With a Combined Revenue of $280 Million
260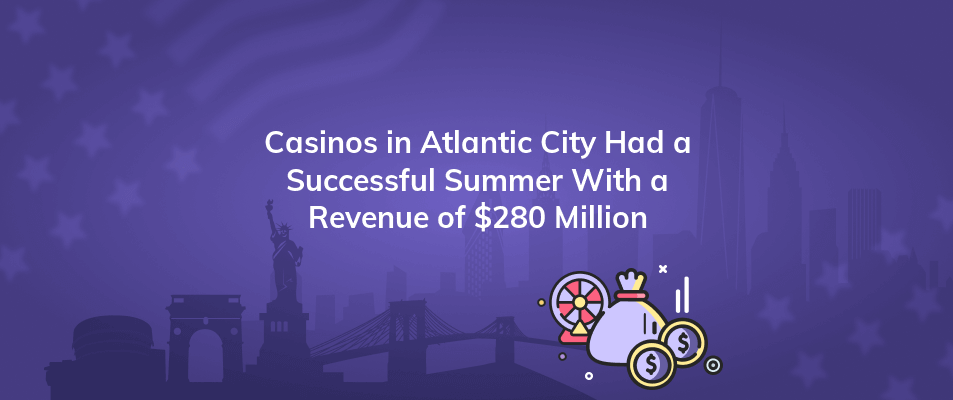 According to the New Jersey Division of Gaming Enforcement, Atlantic City casinos' table game and slot machine revenue for August hardly increased from the previous year.
The nine casinos in Atlantic City recorded land-based gaming revenue of $280.3 million last month, just slightly higher than that of August 2022 (+$6.3 million, +2.3%). According to the NJ DGE statistics, five out of the nine casinos in Atlantic City saw YoY growth in August.
The total income from land-based gaming at AC casinos for the year is around $1.93 billion. In comparison to the $1.88 billion recorded over the same period in 2022, this is a 2.3% increase.
The AC casino license holders reported $502.3 million in total gaming income for the month, an increase of 16% over August 2022 (including revenue from land-based and online casinos, and sports betting).
The market leader in Atlantic City is still the Borgata Hotel Casino & Spa, which celebrated its 20th anniversary just a few months ago. With a 1.5% increase from August 2022, the Marina District casino kept $73 million from live players. With $508.1 million recorded for the year, Borgata is 4.9% ahead of where it was at this time last year.
In the summer of 2023, the Hard Rock Hotel & Casino and Ocean Casino Resort both marked five years in business.
Last month, Hard Rock saw revenue of $50.7 million, an increase of 10.7% YoY. Hard Rock made $338 million as of August, 0.4% more than in 2022.
Since Ocean has established itself in the top tier of the AC market, its success is no longer in doubt. Ocean was once known as Revel. Last month, the Boardwalk casino brought in $39.6 million, an 8.1% increase over August 2022. Ocean has made $267.5 million so far this year, a 12.7% increase from 2022.