BetMGM Releases New Godfather-Themed Content
201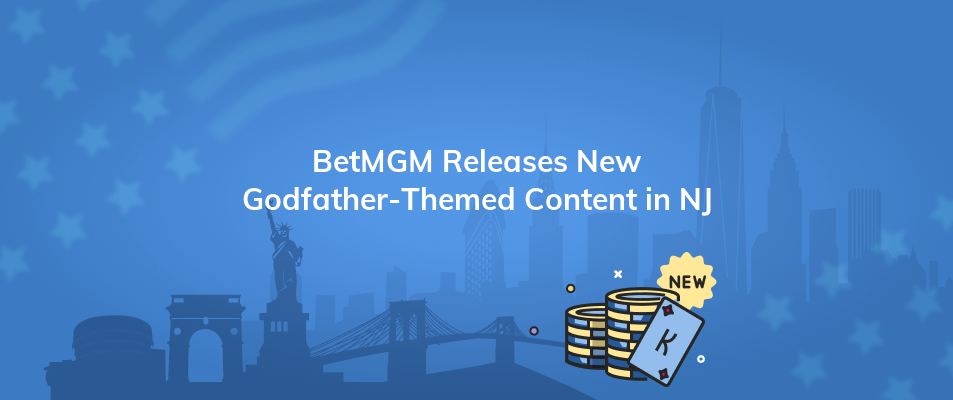 The Godfather slot game will soon be available at BetMGM NJ Casino for all the players in the state.
BetMGM has recently revealed a partnership with Atlantic Digital, a gaming company with offices in London that is behind some of the most popular themed slot games based on well-known movies and television shows.
The Godfather is at the top of the list; it is now offered by BetMGM in Michigan, but the casino operator said in a press release that a rollout in all states where BetMGM's iGaming product is active is planned for the near future.
Arrival of The Godfather at BetMGM
The Godfather has had its world premiere in MI. However, The Godfather will probably come to BetMGM Casino NJ very soon.
According to the press release, players enter Don Corleone's ominous and eerie office in the game. Free spins and a hold-and-win bonus round that gives players the opportunity to win extra free spins and cash rewards are both included in the 5-by-3, 10-line game.
The Godfather is still among the most recognizable movies out there, so it is only right that it is the first slot the company is releasing in conjunction with Atlantic Digital, according to Oliver Bartlett, director of gaming at BetMGM. The Godfather was premiered by BetMGM in the US and at its exclusive online casino. The business is always striving to collaborate with businesses that its clients enjoy and with gaming companies that are producing fresh and interesting content.
The statement said that Atlantic Digital is an expert in fusing game mechanics with some of the most well-known intellectual property in the world. And the business has just added yet another great game to BetMGM's library of more than 1,500 titles, one of the biggest among New Jersey casinos online or any other state's iGaming products.