When Will NJ's Jackpocket Online Casino Make Its Debut?
115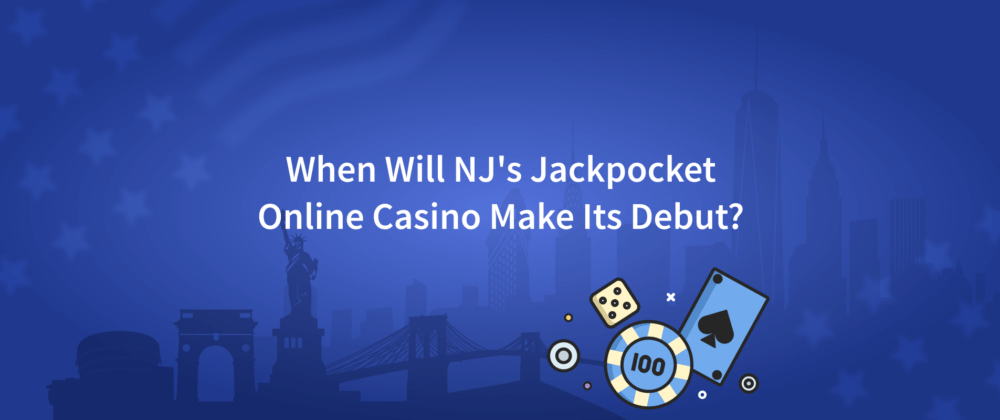 The approval of the online lottery service by state gaming officials to grow its betting operations in NJ brings the dream of a Jackpocket Online Casino one step closer to reality.
In order to pursue online casino gambling in the Garden State, Jackpocket and its licensed gaming partners, Caesars Interactive Entertainment and Harrah's Atlantic City, submitted two joint applications to the NJ Division of Gaming Enforcement. It's unclear, however, just when we may anticipate seeing a Jackpocket online casino.
There is No Release Date for the Jackpocket NJ Online Casino
The parties received regulatory authority earlier in 2023 to negotiate an access deal. The Jackpocket NJ online casino, according to DGE remarks at the time, was still a ways off.
The clearance of the petition on October 2 may indicate that a product launch is imminent, albeit no specific date has been given yet.
For over two years, Jackpocket, one of the two approved third-party NJ lottery ticket delivery firms, has been pursuing the goal of launching an online casino.
Is Jackpocket Looking into Sports Betting Too?
Online lottery services are approved by the NJ Lottery and are not regulated by any state regulatory body, unlike online casinos or online sportsbooks in the state. It is far more difficult to get regulatory clearance to collaborate with an NJ-licensed gambling operator in order to provide mobile sports betting or online casino games.
An agreement was struck between Harrah's AC, Caesars Interactive, and Jackpocket to open an online casino in NJ in 2021. Jackpocket and White Hat Gaming reached an agreement earlier in 2023 on the handling of in-app payments.
Jackpocket has established the foundation for a successful NJ online casino debut. Jackpocket presently provides lottery courier services in 15 states as well as Washington, DC.