New Jersey Benefits From $11.9 Billion in Economic Impact from Gaming
128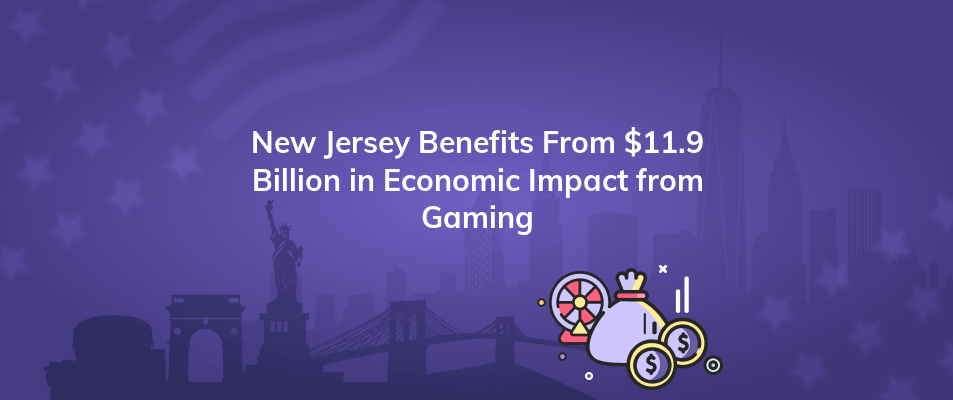 The American Gaming Association (AGA) has released the latest study on the economic effect of gaming in the United States.
Legal gambling in the US has advanced significantly in the last year in terms of its acceptability to American players and its economic effect. According to the report, the commercial gaming market in New Jersey contributed:
$11.9 billion to the state's GDP;
51,834 jobs to the state;
$1.9 billion in tax income to the state.
According to AGA President and CEO Bill Miller, the US gaming market supports local small companies, creates lots of employment opportunities, generates substantial tax revenue, and has a long-term positive influence on communities by financing important community goals.
Gaming taxes in New Jersey are a vital source of income for the state's senior citizen assistance programs, handicapped resident initiatives, and public school system. Programs for economic development and police enforcement are also funded in part by gaming taxes.
National Gaming Economic Impact Statistics for 2023
The gaming industry reportedly contributed:
an output of $329 billion (business sales);
1.8 million employees with $104 billion in labor revenue (wages, salaries, tips, benefits, and other labor income);
$53 billion in federal, state, and municipal taxes, including $13.5 billion in gambling taxes.
In the United States, the gaming market directly employs about 700,000 people with over 1,000 gaming locations. This comprises around 600,000 employees at corporate headquarters and on-site at casinos, over 23,000 at gaming manufacturers' U.S. operations, and 89,000 at companies that provide products and services to casino visitors.