The Days of Free Self-Parking at AC Casinos are Over
102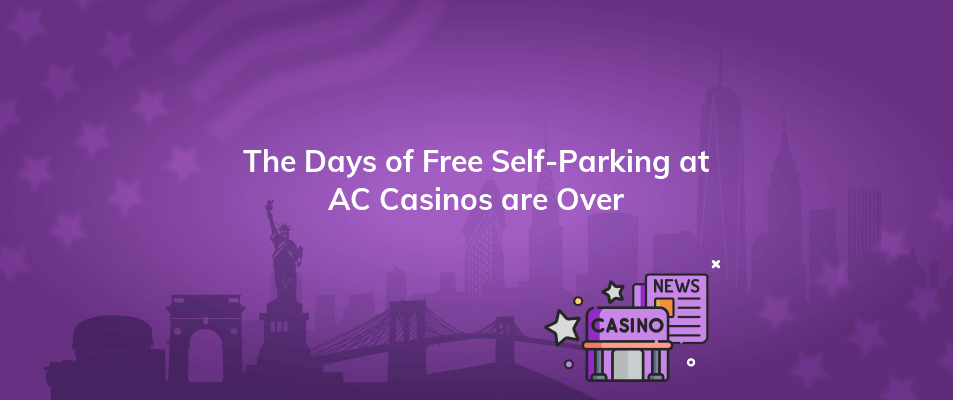 The last of the AC casinos have abandoned the practice of free parking and now utilize a pay-or-earn format, signaling the end of the days of unconditionally free parking at the city's casinos.
In the middle of August, Golden Nugget AC introduced its new parking system. At the entry and exit of the self-park garage, there is now a license plate recognition system that integrates with a mobile QR code, an electronic payment processor, and the casino's attendee's rewards card program.
The Marina District casino's standard parking fee has increased to $10. By wagering, eating, or spending over a specific amount, visitors may validate their parking.
You must scan the QR code, enter your phone number and license plate number, and then go to the 24K Select Club desk or the casino floor's cashier cage to validate your parking.
Hotel guests, high-tier loyalty card members, active duty military, and veterans do not need to pay for parking, however, the latter two need validation.
Tilman Fertitta is the owner and operator of Golden Nugget AC. The billionaire from Houston bought the establishment in 2011.
The majority of AC Boardwalk casinos, including Harrah's Resort AC in the Marina District, adjust self-parking rates to account for demand. Self-parking at the Borgata Hotel Casino & Spa costs a fixed $5 per day.
Casinos in Atlantic City make a fixed payment to the state for each car that is parked on their property. In accordance with state legislation, casinos in Atlantic City are required to pay $3 per day on each occupied parking spot, of which $0.50 goes to the Casino Revenue Fund and $2.50 goes to the Casino Reinvestment Development Authority.