Despite Being a Decade Old, NJ Online Casinos Had an Almost Record-Breaking September
223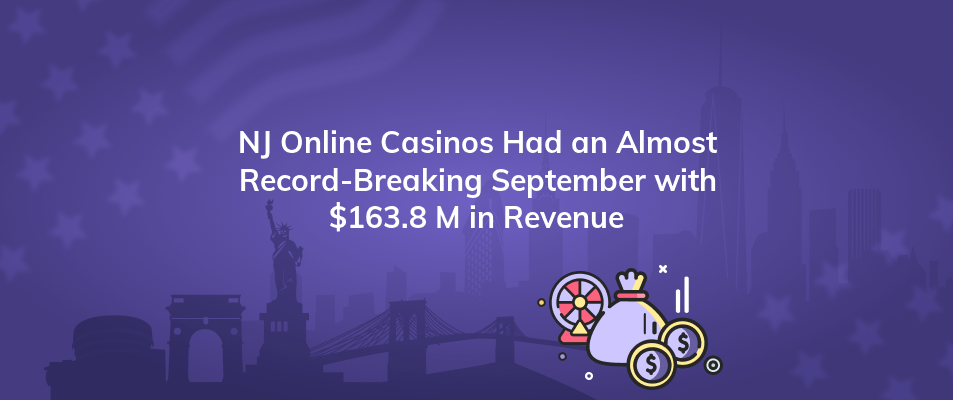 In September, NJ real money online casinos reported their second-highest revenue month ever, just missing the record established earlier this year, according to the NJ DGE report.
New statistics from the state's DGE show that NJ online casinos made just under $163.8 million last month, an increase of 21.1% over September 2022.
The $165.7 million reported in March, which was the highest monthly NJ online casino revenue total in the Garden State's ten years of legal online gambling, is just over $2 million away from the September numbers.
Revenue Statistics for NJ Online Casinos in 2023
Online casinos in New Jersey have recorded more than $1.4 billion in revenue so far this year. Revenue from online gaming in 2023 will be 15.4% higher than it was in September 2022. The DGE reported that over $1.66 billion was made in NJ from online gaming in 2022.
Online gambling income has already exceeded $100 million for 31 straight months, establishing the triple-digit milestone as the state's standard moving forward.
New Jersey gaming regulators do not distinguish between various online gambling companies. As a result, it is impossible to estimate the income from certain websites or mobile applications. Instead, the state groups several operators together under licenses for Atlantic City casinos or authorized online operators.
Resorts Digital recorded over $45.4 million in revenue last month, an increase of 32.9% YoY. Poker Stars, Resorts Casino, Mohegan Sun Casino, and DraftKings all operate under Resorts Digital's license.