Caesars, BetRivers, and DraftKings Get 2 New Bragg Studio Slots
256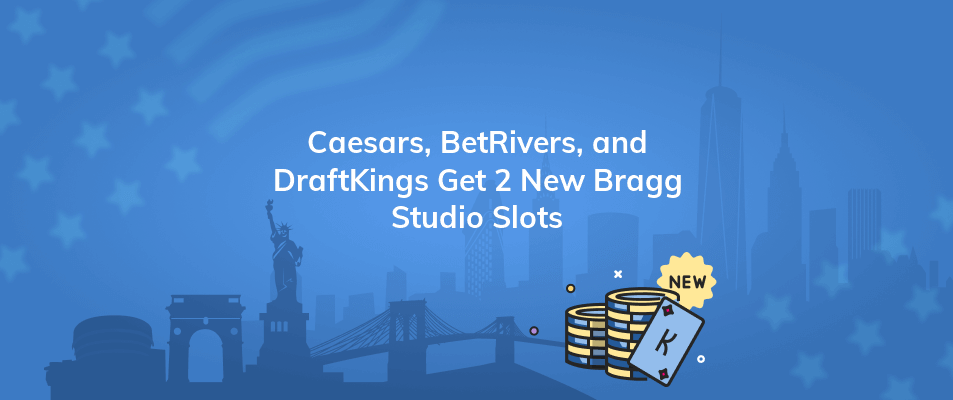 New and intriguing games seem to be appearing in New Jersey online casinos every week. This is one such week.
Two new slots will soon be available at Bragg Studios' NJ online casino partners, BetRivers NJ Online Casino, Caesars Palace Online Casino NJ, and DraftKings Online Casino NJ, as was announced by Bragg Studios.
Royal Seven XXL Deluxe and Alpha Gold from Indigo Magic both debuted at online casinos at the end of September.
Use Alpha Gold to Turn Everything into Gold
Ever consider what it's like to rule like a king? What about a monarch who has the power to convert anything into gold?
In the game Alpha Gold, you adopt the persona of the fabled King Midas, giving you the power to turn whatever you touch into gold.
Alpha Gold, which debuted on September 28, offers players up to 24 free spins with an automated symbol collection and extra free spins from scatters. In this situation, a sticky multiplier from repeated cascading wins dramatically increases your payoff.
The Alpha super bonus, which replicates the greatest value landed onto every other position, might appear during those spins. It is then collected together. The overall return-to-player percentage for Alpha Gold is a staggering 95.8%. However, the game's extreme volatility means your chances of winning aren't as great as they are in other games. But it does imply that with Alpha Gold, you could win more.