PokerStars to Host First MI and NJ Online Series, $2.5 Million in Guaranteed Wins
1.5K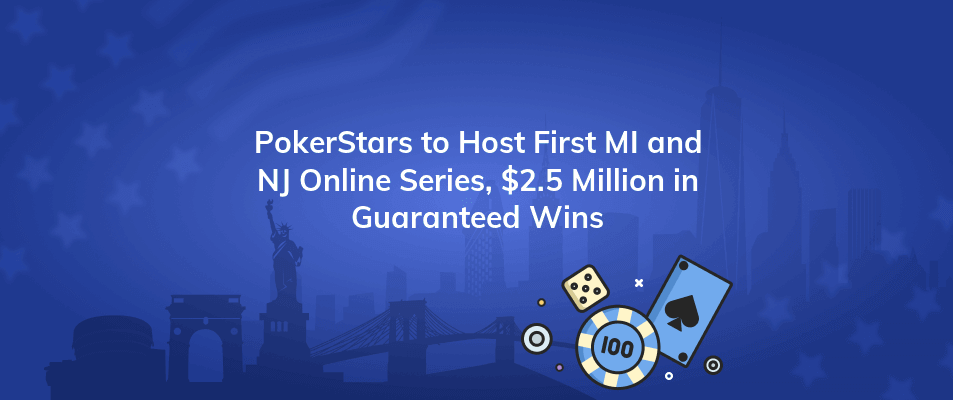 On January 1st, the US PokerStars market finally shared liquidity after several weeks of suspense. Joint player pools for Michigan and New Jersey are now open. PokerStars is getting ready to launch its first combined event series on the NJ online poker network as a way to commemorate.
The PSPC Online (PokerStars Players Championship), a festival with 85 events and a $2.5 million guaranteed prize fund, will run from January 13 to January 30. Additionally, it will be PokerStars' biggest-ever online tournament series in the country.
PokerStars held a number of important events on January 1 to mark the merger. On January 1st, two tournaments were held on this merged market, one with a buy-in of $100 and a prize pool guarantee of $100,000 and the other with a buy-in of $10 and a prize pool guarantee of $50,000.
The $100,000 tournament more than doubled its promised prize pool, and the $50,000 tournament generated a prize pool of $58,000, exceeding both of their guarantees.
One New Jersey participant was really pleased with the whole player pool.
Roger Downes, an Englishtown resident who plays poker online in New Jersey, said he was happy he chose to participate in the $100,000,000 game. He ultimately finished sixth in the competition and won $5,501. The first-place prize was close to $30,000. Roger is pleased that the merger has finally happened because that is remarkable for a buy-in of $100.
The pools of players for New Jersey and Michigan were combined by PokerStars. As a result, poker fans in these states now have access to more tournaments, options, players, and bigger payouts.