Within 24 hours, Two Users of the DraftKings Casino Won Progressive Jackpots, Including the Biggest Win Yet
352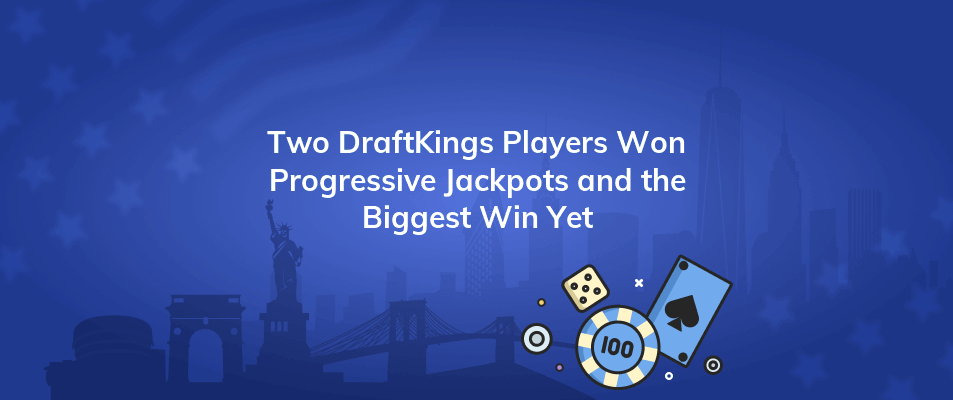 Last week, a million-dollar jackpot at the DraftKings Casino made New Jersey history when two lucky players both won the jackpot within a day of one another.
With the $3.29 million highest progressive prize in DraftKings history, one client broke the previous record. The next day, DraftKings Casino's total progressive NJ online casino jackpot payments in New Jersey reached a record high of $13.49 million. This was followed by a second sizable jackpot win of $1.97 million.
According to VP of iGaming Operations & Marketing, Jason March, crowning two millionaires in a single day was the highlight of DraftKings Casino's historic week. The employees of the firm are quite pleased with their product since it offers players the potential to win a sizable progressive jackpot on more than 100 games.
Customers from DraftKings NJ Win Two Jackpots in a 24-Hour Period
The lucky jackpot winner on June 20 wagered $0.10 on Ancient Fortunes: Zeus and won the greatest progressive prize in DraftKings Casino NJ history, totaling $3.29 million. It smashed the previous record, set in April of 2023 when another client won $1.97 million. A $0.10 wager was used to break the record for April while playing Extra Chilli Megaways.
A different player placed a $0.10 wager on Western Horseshoes on June 21, and they won $1.44 million. Within 24 hours of the initial win, another one boosted the total NJ progressive jackpot payments at DraftKings Casino to $13.49 million.
The progressive jackpot feature was introduced by DraftKings in October 2022, and it is only accessible to players of online casinos in New Jersey.
Within the first two weeks of its inception, the new jackpot, the first of its type in NA, paid out a mid-six-figure sum.