WynnBET Closes Down the NJ Sportsbook and Online Casino
175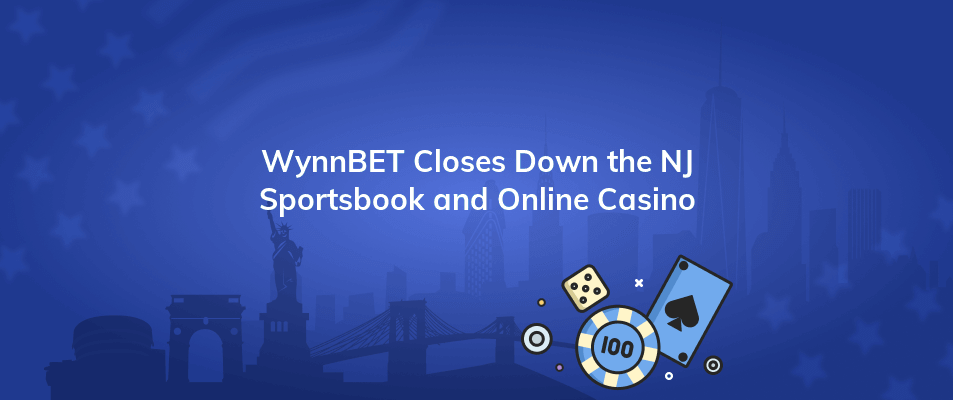 One of the most well-known brands in American gaming, WynnBET, is closing its online sports betting operations in the majority of the countries and states where it does not own a physical casino.
The closure of WynnBET's online sports betting operations in eight states, including New Jersey, was announced by Wynn Resorts on Friday. According to a press statement, Wynn would want to get out of the New Jersey sports betting industry as soon as possible.
Louisiana, Virginia, Colorado, Arizona, Indiana, Tennessee, and West Virginia are the other states where Wynn is shutting down its online sportsbook.
WynnBet NJ is Ceasing Operations Immediately
WynnBet said in an email to clients that it had to make the difficult decision to shut down its online sportsbook and casino site in New Jersey. The notice states that WynnBET Sportsbook NJ and WynnBET Casino NJ will close immediately.
Customers of WynnBET will still have access to their accounts for 60 days or until October 11, but they won't be able to make any new bets. This will allow them to withdraw any remaining funds and allow unpaid bets to settle.
In the event that you do not withdraw your account balance before October 11th, WynnBET will send a check to the associated address.
Regarding awards, WynnBET said that accrued Wynn awards points will continue to be valid for redemption at the Encore at Wynn Las Vegas, Encore Boston Harbor, and Encore at Wynn Las Vegas hotels.
Wynn Resorts CFO Julie Cameron-Doe stated that the company can find higher and better ways to use capital deployment for Wynn Resorts shareholders, citing WynnBET's exit as a result of the continued need for excessive marketing expenditure to create a customer database and roll out various promotions.
Regarding online casinos, Cameron-Doe stated that although the business believes in the long-term potential of iGaming, the lack of suitable legislation and the abundance of other investment opportunities the business has access to globally have caused it to decide to reduce its capital investment in WynnBET in order to concentrate on the states where it maintains a physical presence.