4ThePlayer Are Live in New Jersey
1.3K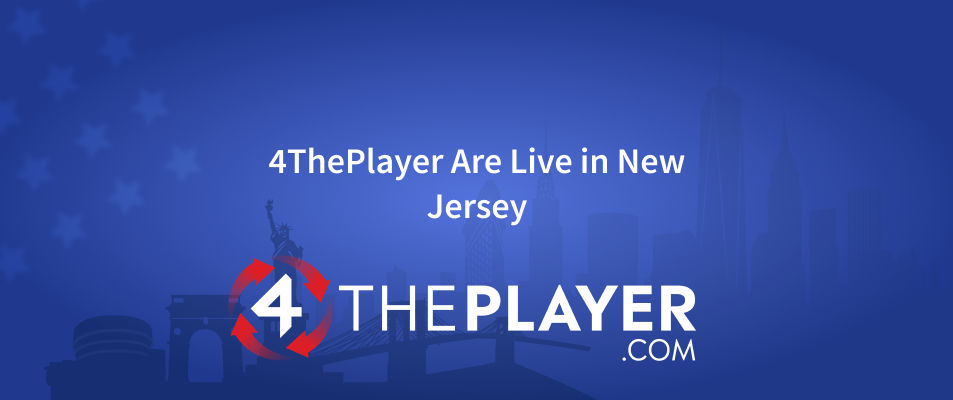 August 4, 2022. The cutting-edge game developer 4ThePlayer.com stated today that they are going live with top-tier operators in New Jersey and that they have been given a transactional waiver by the New Jersey Division of Gaming Enforcement (DGE).
This waiver allows 4ThePlayer.com to enter the US market this year, they are going to introduce their best-performing games at authorized operators in New Jersey, with other states coming soon.
9k Yeti is the first game to be released, and in the upcoming months, 6 Wild Sharks and 3 Secret Cities will follow. The Big Reel Portrait Mode®, a 4ThePlayer-exclusive mobile display mode that overcomes the difficulties of portrait mobile play to deliver an immersive player experience, is a player-centric innovation that distinguishes each title from others on the market.
"
The titles are available via Gaming Realms thanks to the distribution agreement that was made public in 2021.
About 4ThePlayer.com
4ThePlayer.com is one of the gaming industry's leading 'challenger brand' game suppliers with a focus on innovation and player entertainment! Their games include 9k Yeti, 4 Fantastic Fish, 90k Yeti, 3 Secret Cities and 6 Wild Sharks.
Their mission is to create the most exciting games for players with concise, engaging game mechanics and the best math profiles for big-win potential. Using innovation to create new gambling-focused entertainment experiences!
The London-based supplier was founded in 2018 by industry veterans Andrew Porter, Chris Ash, Thomaz Scalzilli, and Henry McLean to create player-centric games that enhance the iGaming industry and champion the player! The team are players themselves and have over 50 years of industry experience, as well as a proven track record having already created success in start-ups and FTSE 250 companies.