Atlantic City Casino Smoking Ban Bill Gains Support in Assembly and Senate
2K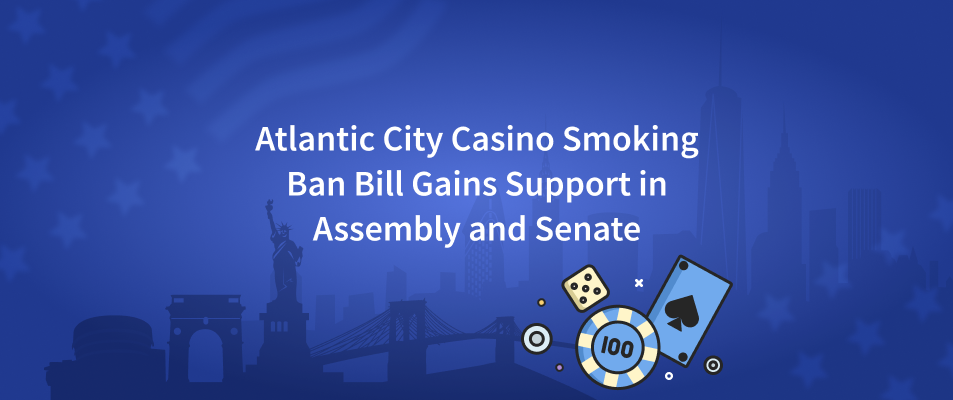 Last year, a group of workers from various Atlantic City casinos took to the state capitol to complain about the lack of movement in banning smoking in casinos.
Currently, Atlantic City casinos are under an exemption in New Jersey's public health law, which has been successful in banning smoking in most other indoor spaces.
While smoking was banned for a brief period to ensure health and safety during the ongoing pandemic, the state lifted the extension that included casinos in the ban in July of 2021.
The American Cancer Society Cancer Action Network (ACS CAN) polled New Jersey residents in October 2021 about their views on prohibiting smoking in casinos, with 60% in favor of a ban while just 30% opposed.
In addition, 89% of voters agreed that casino workers have the right to breathe smoke-free air.
"Nobody else in the state has to deal with that," said Lamont White, a Borgata dealer. "We're getting bombarded with smoke in our face."
The Casino Association, which represents the interests of the nine Atlantic City casinos, suggested the ban was coming at the wrong time in light of the pandemic.
"
A letter to the Casino Association from the American Society of Heating, Refrigerating and Air-Conditioning noted: "There is no currently available or reasonably anticipated ventilation or air cleaning system that can adequately control or significantly reduce the health risks of (tobacco smoke) to an acceptable level."
But support for the bill is gaining momentum.
New Jersey Bill S264, which proposes to bin the exception for Atlantic City casinos, is being sponsored by 13 Senate and 22 state Assembly members.
It also has the support of Governor Phil Murphy, who said in a press release he would be willing to sign the bill if it made its way to his desk.
Some politicians have voiced concerns over the potential loss of jobs due to the loss of revenue that the Casino Association has suggested an outright smoking ban would bring.