NJ Citizen Takes Joyride in Stolen Dealership Vehicle to Casino in AC
555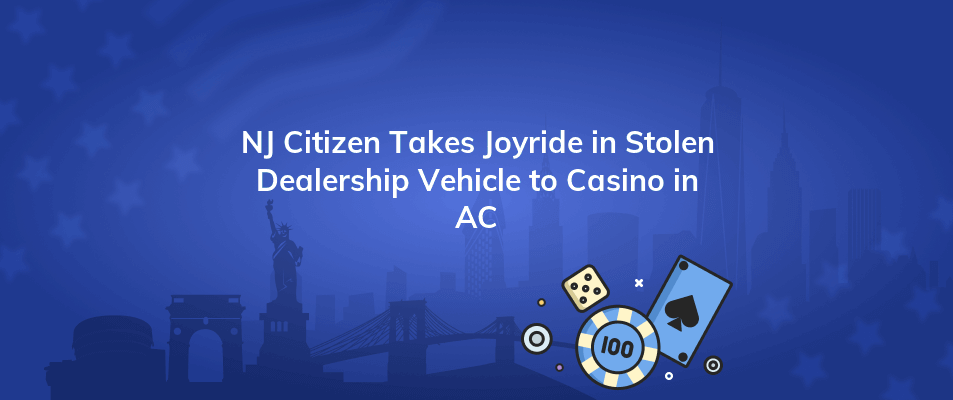 A man from New Jersey chose to take a great risk and traveled more than 40 miles to Atlantic City instead of returning the 2023 GMC Sierra after a quick ride.
Police discovered the white vehicle in the Tropicana Atlantic City parking garage after the dealership reported the automobile stolen. Afterward, police located Barnegat Township resident Jason DeAngelo, 47, on the casino floor.
On February 18, at about 8:15 PM, Barlow Buick/GMC in Manahawkin called Stafford Township police. A customer named DeAngelo, according to the dealership, left for a test drive in a car at approximately 11 a.m. and never came back. A short while later, Tuckerton Borough police sought to stop the stolen white GMC after seeing it around 25 miles away.
The man hopped onto the Garden State Parkway and headed south toward the World's Playground. Police in the area took no action.
After receiving an anonymous tip, the Police contacted the Casino Operations Unit of the New Jersey State Police, which is authorized to patrol the casino gaming floors in Atlantic City. Police said that the accused vehicle thief was peacefully taken into custody at the casino.
DeAngelo is accused of second-degree eluding out of Tuckerton and third-degree unauthorized taking of a conveyance in Stafford.
Angelo was detained at the Ocean County Prison, he is set to appear in front of the Ocean County Superior Court.