NJ Gaming Revenue in July Exceeded $500 Million
138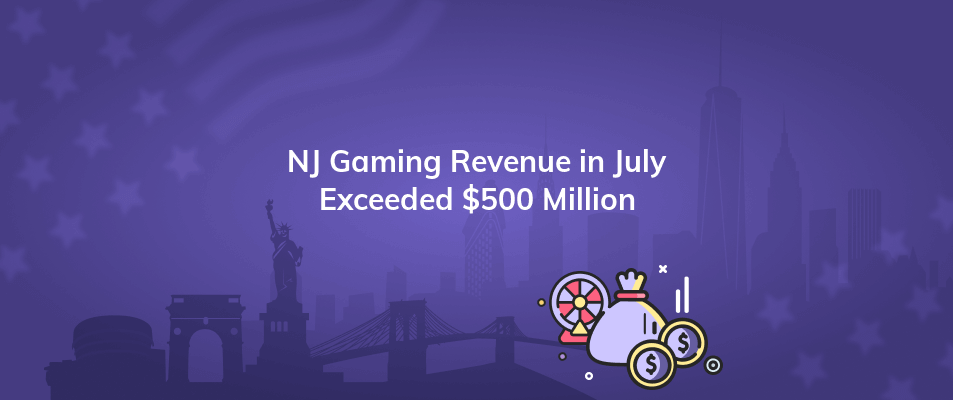 $506.2 million was the total revenue for the month of July. This was 10.7% more than NJ's total in June 2023 and 5.3% more than in 2022, as was reported by the NJ DGE on July 16.
Revenue from AC land-based casinos amounted to $290.0 million in July, a 3.0% decrease from July 2023. This was brought on by a revenue loss of 13.2% at the table games to $72.2 million. The state's biggest source of income, physical slot machine revenue, however, saw a 0.9% increase to $217.8 million.
When it comes to NJ online gambling, total income was $155.2 million, up 13.5% over 2022. Online slot machine income increased by 13.4% to $152.5 million, while PTP poker revenue increased by 18.5% to $2.7 million.
With $43.0 million, Borgata has risen to the top of this market. This was more than Resorts Digital ($40.6 million) and Golden Nugget ($39.8 million), the industry leaders in June.
Over 35% Increase in Income for NJ Sportsbooks
When it comes to sports betting, income increased by 35.6% to $61.0 million over the previous year.
The little increase in handling, which went up by 1.4% to $587.0 million, also contributed to the growth. $561.6 million of this total was gambled online, while $25.4 million was spent in retail sportsbooks located across NJ.
With $25.7 million in sports betting revenue, FanDuel, and Meadowlands' joint venture maintained its market-leading position. Resorts Digital and DraftKings came second with $19.0 million, and Borgata and BetMGM came in third with $6.1 million.
By the end of July, total gaming revenue in NJ exceeded $3.23 billion, an 11.0% increase over the same period in 2022.