NJ Operators Instructed to Check User Data for Signs of Gambling Addiction Under a New DGE Policy
629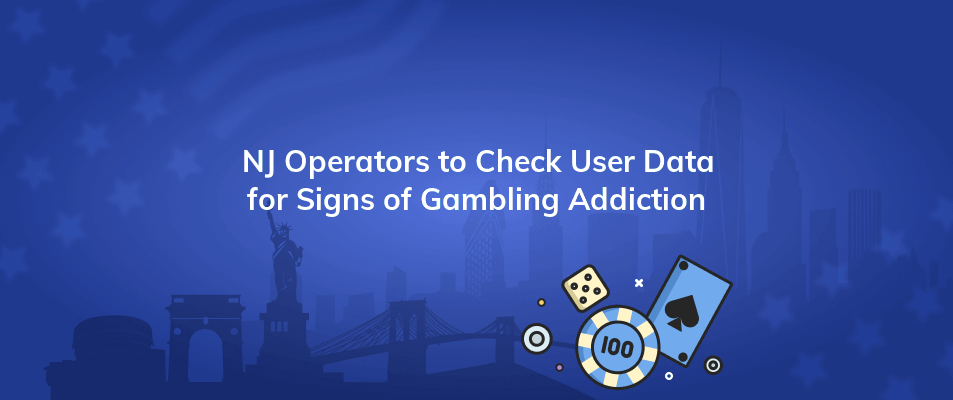 The New Jersey Division of Gaming Enforcement (NJ DGE) will start requiring internet gambling companies to use player data in 2023 to take proactive action in suspected problem gambling instances. The regulator is assisting websites in identifying red flags in the data they were already gathering for security purposes. Matthew J. Platkin, attorney general, made a public statement about the project to coincide with the impending Super Bowl even though it has been in motion since January 1.
According to a press release from Platkin dated February 7, NJ has developed into a national leader in online sports betting and casino games under the Murphy Administration. With this growth, however, comes a responsibility to make sure that people who are at risk of problem gambling have access to the services they need to get help. The announcement is timed to coincide with one of the busiest periods for sports wagering, which should serve as a stark warning about the dangers of gambling addiction. Through this new program, the Division of Gaming Enforcement will be able to collaborate with the gaming market to spot troubling trends in player wagering behavior and take action before things get out of hand.
It is common practice in the market to keep track of players' deposits, withdrawals, and betting activity. As part of the site's terms and conditions, players agree to this data collection when they register.
Operators are required to monitor the data by regulators for security and anti-money laundering purposes. The majority of operators also utilize it for marketing initiatives. They must also keep an eye out for any indications of questionable play according to several international laws.