The NJ DGE's New Online Gambling Policy to Set a New Standard for the Market
603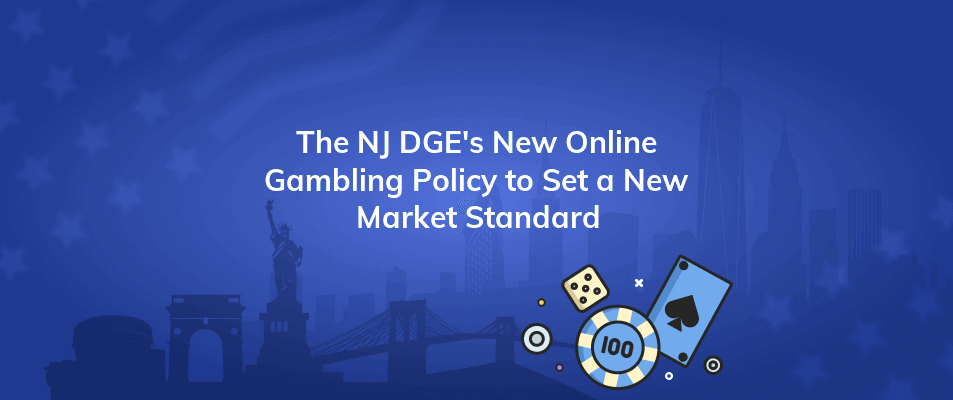 The new online gambling policy by NJ DGE is worth praising. If it is successful in reducing potentially hazardous digital habits, it might become an industry standard.
According to the NJ Division of Gaming Enforcement, it now mandates that operators of online casinos and sportsbooks check user data for particular actions that could be signs of problem gaming.
According to the DGE, gamblers whose accounts have been flagged will be contacted utilizing various situation-dependent interventions.
Early Warning Signs to be the New Key to NJ's Policy on Online Gaming
NJ's first-in-the-nation approach closely resembles the standards that European authorities utilize for online gaming operators. Regulators claim that being proactive as opposed to reactive is the objective.
The DGE states that online service providers will examine user accounts for the following signs:
Gamers who increase their weekly gambling time;
Bettors who consistently set themselves gaming "cool-off" periods;
Those that continue to gamble until they have less than $1 in their accounts;
Players who often visit the operator's website's self-exclusion page without actually completing a voluntary exclusion.
Operators will also be closely monitoring account behavior that may be a sign of problem gambling, such as:
Substantial amounts of funds are deposited in a short amount of time;
Repeated requests to increase the deposit or loss limitations within a 24-hour period.
The new online procedures, according to David Rebuck, director of the NJDGE, will allow DGE and the platforms' committed responsible gaming professionals to identify early warning signs and reach out to customers who are in danger of financial disaster.