The NJ Legislature Contradicts Itself on Online Gambling and Casinos in AC
156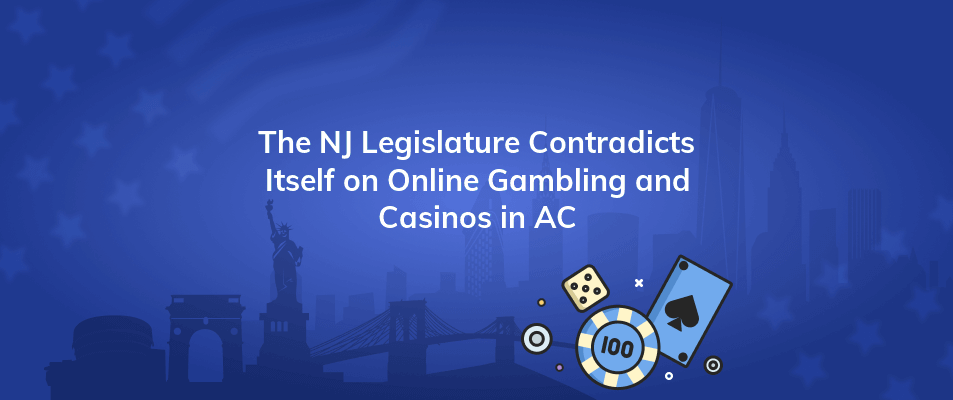 There seems to be some conflicting information coming out of Trenton regarding the casinos in AC and the internet gambling in NJ.
On the one hand, the State Legislature has gone above and beyond to protect the nine casinos in Atlantic City. The 2016 casino PILOT program was advertised to the general public as an essential step in achieving that objective. Two different legal challenges against the state's amendments have made progress in the judicial system after the 10-year PILOT was favorably amended in 2021.
The removal of online gambling revenue from the mechanism for calculating casino tax payments was a key element of the PILOT changes that the court rejected. Because online gambling has been growing faster than land-based gambling for years and is taxed at a higher rate than in-person earnings, that decision alone would have saved AC casinos millions of dollars per year.
However, lawmakers strangely scaled back a non-controversial expansion of New Jersey online casinos, which, to be clear, is part of the state's legal gambling market that is expanding the quickest and generating the most taxes. Elected leaders decided on a five-year extension that expires in 2028 rather than a decade of legal online gambling.
Why purposefully cause instability if the aim is to stabilize the state's gambling industry? Why bring up online casinos again on the legislative agenda in a few years when they already make up the majority of the state's gambling market?
Really, none of it makes any sense.
NJ Casino PILOT is Under Investigation
The PILOT had a terrible reputation in AC and Atlantic County and still does. The PILOT was primarily seen as a political gift to the gaming industry, despite the fact that it put a stop to the casinos' expensive municipal property tax appeals.
It is challenging to quantify the overall impact on the gambling industry given the uncertainties surrounding the AC casino property tax prior to the PILOT. But business leaders and government representatives in the area have openly declared that neither the Hard Rock Hotel & Casino Atlantic City nor the Ocean Casino Resort would have opened in 2018 without PILOT.
A state Superior Court judge said that the 2021 PILOT modifications, which were prompted by COVID-19's economic impact on the sector, tipped the scales too much in favor of the casinos.