A New Bill Concerning Underage Gambling at AC Casinos Introduced in the Senate
352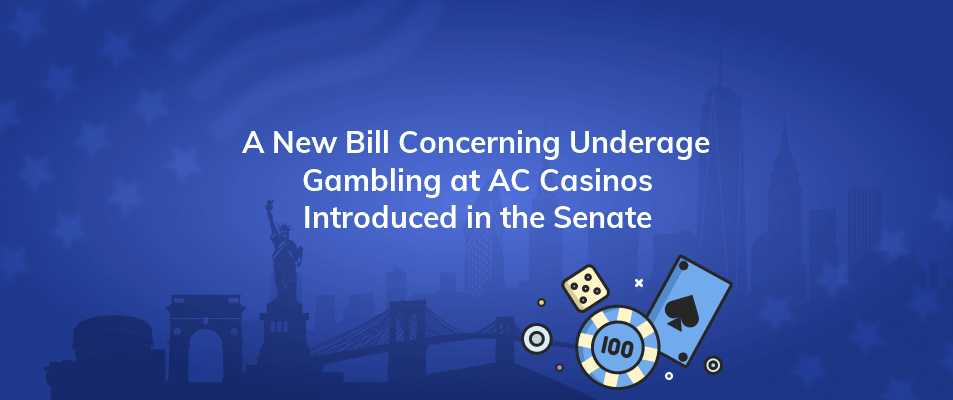 NJ lawmakers are proposing a substantial shift when it comes to dealing with minors who bet illegitimately inside AC casinos.
A state Senate plan that would mandate compulsive gambling education and treatment programs for minor gamblers would give judges the option to do so. Underage gambling at Atlantic City casinos is now a disorderly people misdemeanor punishable by a $500+ fine.
Heavy Fines for Juvenile Gambling at AC Casinos and Gambling Rehabilitation
The new S-1599 bill gives courts the freedom to decide whether to demand treatment, to impose a fine, or both.
The goal, according to Senator James Beach, Camden, D-Burlington, is to help young people by offering the criminal justice system another way to discourage unlawful gaming activity.
Beach's bill was cleared by a Senate committee earlier this month with a 5-0 vote. After the vote, the Senator said that juvenile gambling addiction is a significant problem and an increasing source of worry. Instead of fining teenage gamblers, which can disproportionately affect families with low income, this law would assist in connecting them with therapy. The Senate thinks that this will address problematic gambling connections and keep adolescents from committing the same offenses repeatedly.
Is NJ Attempting to Address the 'Wrong' Issue?
However, the preemptive measures taken by the legislation may be ineffective. There isn't much proof that underage gambling at the casinos in AC is a major problem.
Data made available to the public by the state's DGE show that Atlantic City casinos face fines more frequently for enabling excluded people to engage in gambling (which can be challenging to stop or address promptly) than for letting minors wager on their premises.
Casinos in Atlantic City have seen fewer fines from New Jersey gaming authorities over the past five years compared to internet gambling companies and sportsbooks.