Fubo Sportsbook Shut Down in NJ Weeks After Debuting
1.2K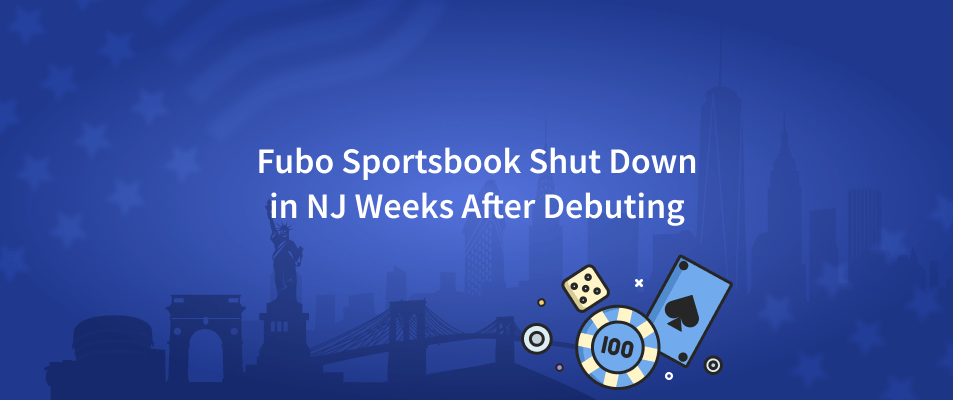 Fubo Sportsbook's tenure as an NJ sport betting app is over. The Fubo product debuted in September under Harrah's Atlantic City license.
A little more than a month after its Garden State launch, the company is giving up. In its preliminary Q3 2022 results, parent company FuboTV Inc. announced that it had taken the painful choice to leave the online sports betting industry immediately.
The truth is that Fubo Sportsbook entered the NJ sports betting market somewhat late, with a complete debut occurring as the 2022 NFL betting season was beginning.
Keep in mind that the summer of 2018 saw the opening of the New Jersey mobile market. Therefore, competing for market share in an established business is incredibly difficult, especially when doing so against established competitors like FanDuel, DraftKings, BetMGM, Caesars, and others.
It's not like New Jersey gamblers aren't placing bets, either. Sportsbooks in New Jersey recorded a handle of roughly $870 million for the whole month of September. The total monthly income was $98 million.
The overall income, however, was just $71,885 if we solely examine Harrah's mobile sports betting statistics. Remember that the Prophet Exchange and Fubo Sportsbook brands, both of which were new to the industry, are included in this total. Only results for license holders are reported in New Jersey.
There were doubts about Fubo's ability to compete prior to its soft launch in August since the business was conducting a strategic evaluation of its gaming offering.