MGM Receives Regulatory Approval for the Purchase of LeoVegas
1.4K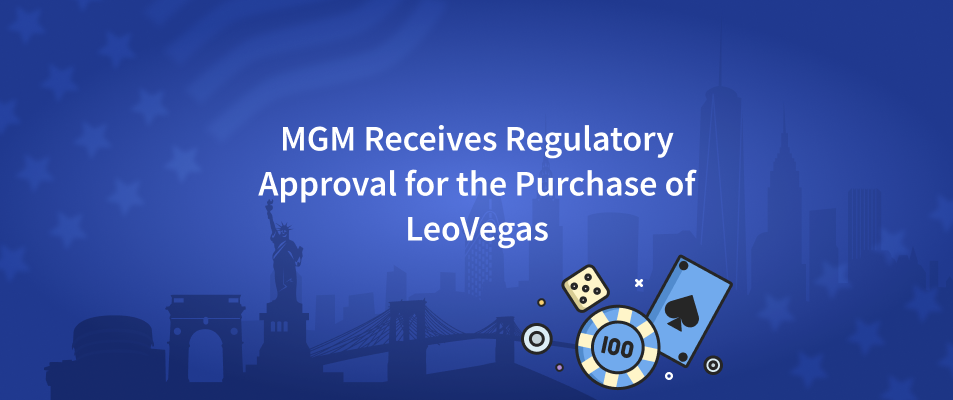 All required governmental and regulatory clearances have been obtained by MGM Resorts International, allowing it to move forward with the acquisition of online gambling provider LeoVegas. MGM's other online gambling product, BetMGM Online Casino, has one of the best online gambling deals in NJ.
To expand its online gambling offerings into Europe and other international markets, the world's largest land-based gaming company signed a deal to buy LeoVegas for $607 million in May 2022.
Although the LeoVegas board unanimously agreed to the offer, MGM needed a number of clearances before the deal would be complete.
MGM said that it has now obtained the required legal and governmental permissions, but that there are still some conditions that must be met according to the formal agreement.
The offer's acceptance time ends on August 30, 2022. MGM has until August 31 to meet all of the requirements outlined in the agreement. MGM stated that they expect to be able to finalize the deal in the near future and that the purchase would complete around Sept 7.
Bill Hornbuckle, the chief executive, and president of MGM stated at the time of the initial announcement that their goal is to be the world's leading gaming entertainment company and that this strategic partnership with LeoVegas would enable them to keep expanding their global presence.
He claims that they have had outstanding success in the US with BetMGM and that by acquiring LeoVegas in Europe, they would increase their worldwide online gambling footprint.
Hornbuckle thinks that this offer presents a strong opportunity for the united teams of MGM Resorts and LeoVegas, enabling them to fully realize the potential of their omnichannel strategy and drive their worldwide digital gaming expansion.