New Jersey Gambling Revenue Continue to Grow Despite Pandemic
1.6K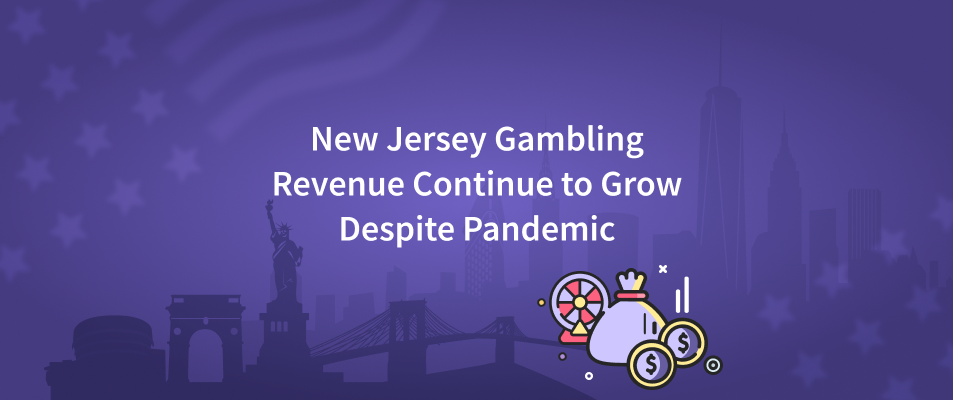 In their December revenue report, The New Jersey Division of Gaming Enforcement (NJ DGE) announced their in-state gambling industry numbers from the previous year. Most notably, they saw an 8.9% year-over-year increase in revenue. In total, the December revenue reached $312.9 million, up from 2019's December total of $287.3 million.
The sports betting market experienced a high volume of revenue as well. In December, the leading New Jersey sportsbooks were FanDuel and PointsBet at Meadowlands (with $33.2 million in revenue), Resorts Digital and DraftKings ($15.4 million) finally, the Borgata on $7.5 million.
In total, revenues from sports wagers in the Garden State increased to $66.4 million, or 125.6% year over year. Players bet $67 million at brick and mortar locations and bet a total of $929.3 million online.
Online gambling, in general, also experienced an increase, according to the report. December revenue from iGaming increased 101.6% from the previous year, totaling $99.5 million. The most notable game categories for the online market were table and slot games, followed by online poker, earning $96.4 million and $3 million, respectively.
The top three earners on the New Jersey iGaming market were Golden Nugget with $29.4 million in revenue, the Borgata with $27.2 million, and Resorts Digital with $21.0 million.
It appears that coronavirus restrictions requiring casinos to close between the 16th of March until July 2021 did affect the overall revenue for retail casinos. Total revenues from in-person casinos totaled $147.1 million, down 29.5% from the previous year. Two categories worth mentioning are slots (down to $98.4 million or 34.4%) and table games (down to $48.7 million or 16.8%).
Overall, online betting experienced higher totals than in-person, physical casinos. Players bet $5.5 billion online, while retail casinos saw $487.1 million betting totals. Revenue more than doubled; 2019 revenues totaled $482.7 million, while 2020's revenues reached $970.3 million.
A large part of this total was impacted by online casinos and slot games, which made up $931.5 million of the $970.3 million; online poker accounted for $38.8 million, up 85.3%.
Additionally, the total amount of money wagered by sports bettors reached $6.02 billion, increasing by 31.4%. The state's total fiscal year revenue increased from $299.4 million in 2019 to $398.5 million in 2020 or 33.1%.