NJ DGE Issues Multiple Warnings on Withdrawal Delays
1.4K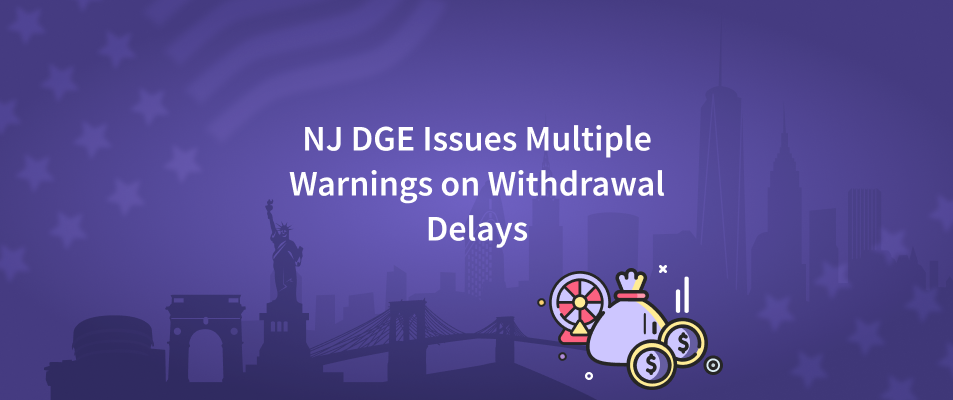 In January of 2021, the New Jersey Division of Gaming Enforcement published an open letter warning all online license holders. It came to light that one of the operators was offering extra incentives to players that opted for reversing withdrawals.
The issue was found when the NJ DGE began receiving multiple complaints from players facing withdrawal processing delays of up to two weeks.
David Rebuck, the director for NJ DGE stated that the delays might result from investigations into "possible fraud, identity theft or money laundering." Rebuck clarifies in the letter that "this review was undertaken to determine if operators current withdrawal policies are complying with the intent of existing regulations."
Among the complaints, there were reports that some operators got in touch with the customers "encouraging or enticing them to reverse the withdrawal request and wager the funds." Some customers reported getting bonus offers in exchange for revoking the withdrawal.
Rebuck condemned this practice as unacceptable, adding "the existing rules of the NJ DGE prohibit the practice of soliciting or incentivizing withdrawal requests to be rescinded or canceled by the patron."
Additionally, withdrawal processing times that last more than two weeks potentially violate N.J.A.C. 13:69D-1.24, which requires a patron's retail depository account to be credited with funds immediately upon verification of identity.
The open letter states, "the Division has interpreted its regulations to authorize the re-deposit of funds earmarked for a 'requested, but not yet completed' withdrawal request but only if the decision to reverse the withdrawal is made independently by the patron." It goes on to say, "the Division has determined that tactics found to result in unnecessary delays in funds being available to patrons are inconsistent with the existing Division regulations."
And while Rebuck specifies in the letter that a certain amount of delay is expected to verify the customer's identity to take reasonable steps to prevent fraud or money laundering," the excessively long processing times are not consistent with typical delay times. Rebuck reminded New Jersey operators to carefully review the rules of the NJ DGE, stressing that "they should clearly understand that the Division will take regulatory action and impose civil penalties whenever patrons are improperly encouraged or incentivized to rescind their withdrawal requests for the purpose of resuming gaming activity."