Old Homestead and the Miralto High-Limit Slots Lounge Reopened at Borgata
1.2K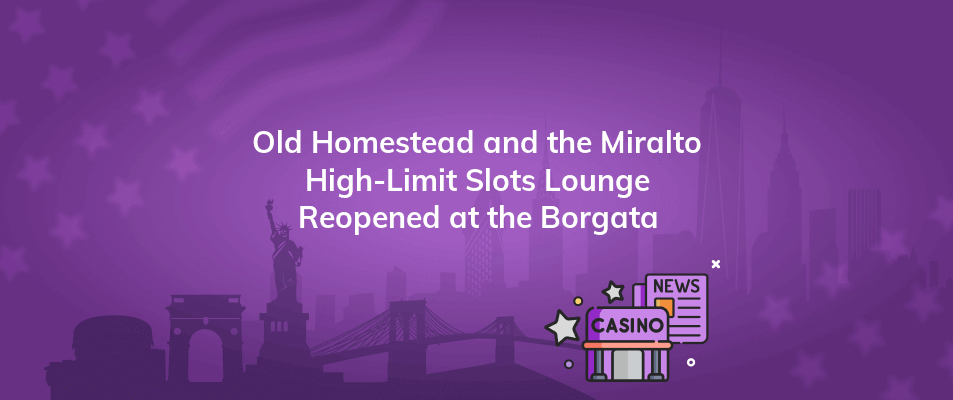 Old Homestead, one of the original restaurants at Borgata Hotel Casino & Spa, reopened on 22 December for supper. The steakhouse briefly relocated to a pop-up site so that it could undergo a significant renovation.
The press statement claims that the renovated decor, which features unique artwork and photographs on the walls, is inspired by the restaurant's flagship location in New York. Traditional paneling and warm brown, red, and gold colors provide a welcoming setting.
Visitors will instantly sense a difference as they approach Old Homestead, according to Robert McIntosh, Director of Food and Beverage at the Borgata.
The company changed the entry to the remodeled bar area so that customers could enjoy their preferred steak or seafood meal at one of the greatest seats in Atlantic City, McIntosh said.
23 December marked the reopening of another fan-favorite, Miralto high limit slots lounge. With over 8,300 square-foot gambling floor containing more than 100 high-limit slot machines, the lounge welcomes players with redesigned interior in warm colors and luxurious furnishing.
Additionally, the Borgata will celebrate its 20th anniversary on July 2, 2023. Old Homestead has always been a part of the Marina District's grounds. Old Homestead was once exclusive to New York City. McIntosh stated the design team put in a lot of effort and went through every little thing.
About Borgata Hotel Casino & Spa
Borgata Hotel Casino and Spa in Atlantic City provides an unrivaled vacation experience. The upscale casino hotel at Renaissance Pointe has 2,000 rooms. The casino hotel's 2,000 guest rooms and suites have six stories of stylish accommodations and are decorated in a traditional Italian design. The Borgata puts the high-octane thrill of casino gaming on display in all its grandeur with a 161,000 square-foot casino floor integrating 182 table games and 3,475 slot machines.