With Revenue of $142 Million in February, NJ Online Casinos Remain on Top
247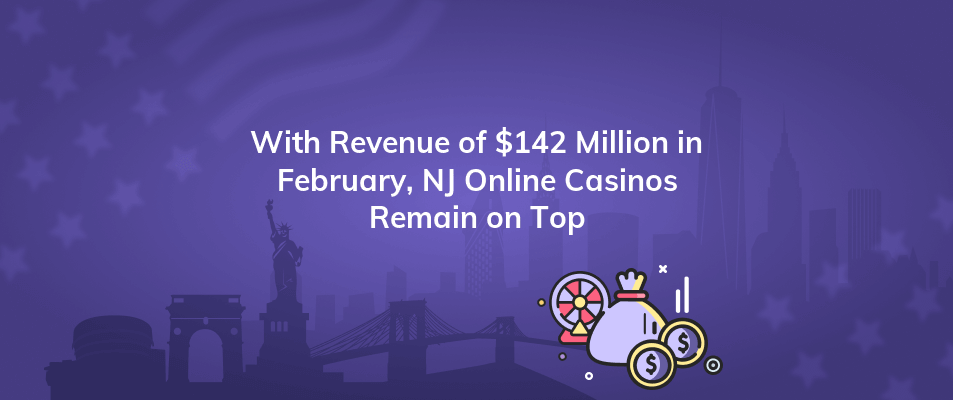 According to the NJ Division of Gaming Enforcement (NJ DGE), online casinos in New Jersey continue to generate sizable monthly profits.
The state's Bureau of Gaming Enforcement's most recent statistics shows that in February, revenue from online gambling was close to $142.6 million. The total revenue for the month was 9.7% higher than in February 2022 but down 6.7% from January's record-breaking $152.9 million.
According to faculty director of Stockton University's Lloyd D. Levenson Institute of Gaming, Hospitality & Tourism (LIGHT), Jane Bokunewicz, online gaming is growing in importance for the state's gambling market and Atlantic City casinos.
Operators have made just shy of $5.8 billion in total revenue from the inception of NJ online gaming in 2013 through February 2023.
Online gaming made for 37.8% of the total monthly gaming income recorded by AC casino license holders in February.
Online gaming has brought in a little under $295.5 million throughout January and February 2023, an increase of 10.3% over the same time in 2018. The income from online gaming is up 49.5% since the beginning of 2021.
According to Bokunewicz, gaming providers are able to keep consumers interested all year long through a variety of channels.
In contrast to in-person gaming, which reaches its revenue peak in the second and third quarters due to higher traffic, iGaming generates the highest percentage of GGR share in the last three months and first three months of the year. This is based on seasonal patterns observed over the last two years. This pattern would indicate that, although not necessarily as lucrative for traditional establishments, online casino operations are successfully capturing people's attention during what is typically thought of as Atlantic City's off-season.