AGA Showcases Record-Breaking Q3 Revenue from Commercial Gaming in 2022
929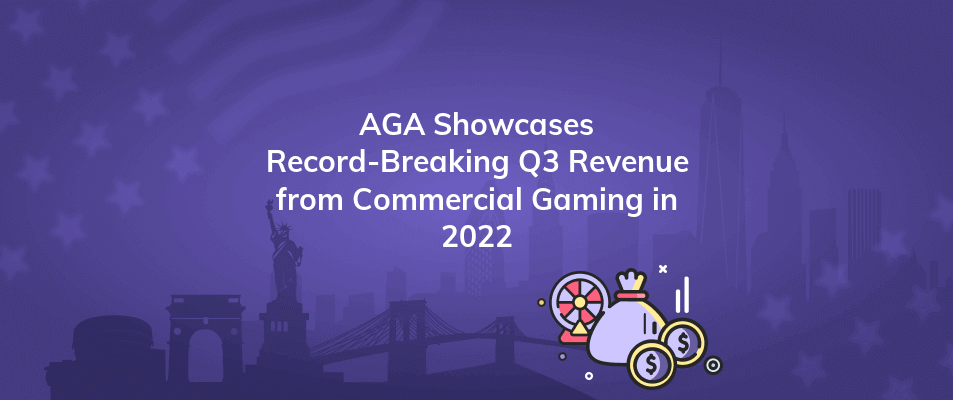 According to the American Gaming Association's Commercial Gaming Revenue Tracker, revenue from commercial gambling in the United States hit a new high of $15.17 billion in the third quarter of 2022. This quarter's earnings are 2% higher than the previous all-time high in Q2 2022 quarter, which came in at $14.81 billion.
The commercial data from January to September 2022 indicates that this year will probably surpass 2021, which previously had the greatest commercial gaming income. The revenue for the first nine months of 2022 is 14.7% greater than it was during the same time in 2017. Additionally, the money generated thus far in 2022 is already greater than the industry's whole revenue in 2019.
While there are always commercial issues, high demand from consumers continues to fuel the industry's unprecedented performance, according to AGA's CEO and President Bill Miller.
High Performance of the Industry
The commercial gaming market saw an 8.8% YOY rate of growth in Q3 2022. Commercial gaming clearly outpaced the larger U.S. economy by 6.2%, as seen by the big portion's YOY growth rate of 2.6% over the same time period.
During the observable quarter, the market relied heavily on land-based slot machines and table games to raise revenues to a record $12.27 billion. This is 1.8% higher than Q3 2021. The verticals' combined YTD revenue is $35.94 billion, up 8.1% from the same period in 2021.
A strong sportsbook win % also contributed to the continuous increase of the sportsbook turnover. Similar to table games and slot machines, sports betting achieved a new quarterly record revenue of $1.68 billion, an increase of 80.6% when compared to 2021. Additionally, sports betting generated $4.78 billion in revenue in September. It beat the $4.34 billion full-year record set in 2021.
With $1.21 billion in revenue, iGaming has almost set a new record. The iGaming income actually fell short by 1% reaching a new quarterly high.