An Enhanced Experience with Unibet NJ is Coming in May, Thanks to Kindred
650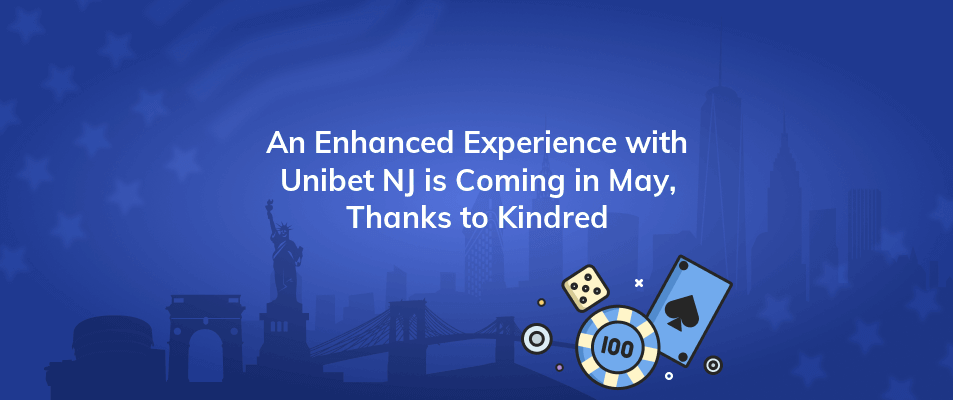 Unibet Casino has had a noticeable presence in NJ since 2019. However, if a recent press release from its parent company is a sign of things to come, Unibet users will soon be getting a brand-new product.
According to a press release, Kindred got final permission from the DGE to offer clients of New Jersey online casinos and sports betting greater analytics, an improved customer experience, and increased flexibility.
The Platform is Anticipated to Launch Around the Middle of May
The upcoming launch of Unibet's new platform is a critical step in establishing Kindred's presence in the NA market, as was stressed in the press statement.
Unibet NJ currently employs Kambi as its platform provider. These games range from online slots to sports betting, from poker to table games.
The company will continue incorporating Kambi even if Kindred's platform swoops in. Kambi is going to continue to offer high-quality services and technology to Unibet.
Kindred is Ready to Showcase Their Authentic Unibet Offering
According to information in a news release, Kindred's platform will offer significantly better performance and flexibility through a larger collection of data and analytics.
Users of Unibet NJ will benefit from an improved experience, with information and products that are more suited to their needs. Additionally, customers can anticipate seeing more offerings on the platform.
About Kindred
Kindred Group is a community-driven platform for gamers of all types. It provides a space for gamers to connect, discuss and share their passion for gaming. Kindred Gaming offers a range of features, including forums, gaming news, reviews, and a social network for gamers. With a focus on inclusivity and positivity, Kindred Gaming welcomes gamers from all walks of life, and promotes a culture of respect and support. The platform also offers opportunities for content creators and streamers to showcase their work and build their audience.