August Online Casino Revenue in New Jersey Falls to $131 Million
1.3K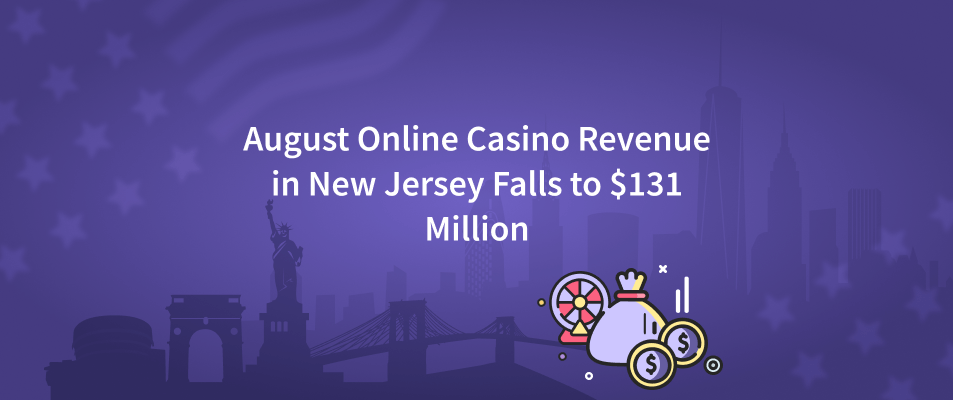 In August of 2022, best NJ gambling sites made a turnaround. They only succeeded in generating roughly $131 million in income, about $5.3 million shy of July's revenue.
This month, the NJ online gaming market fell short of expectations. In fact, earnings haven't been this low since February 2022, when sales were just shy of $130 million.
According to the Division of Gaming Enforcement's August report, the pace slowed down after it seemed that the momentum had changed for the better in the preceding month. However, Atlantic City casinos often do best during the summer.
NJ Online Casino Revenue is Expected to Reach $1 Billion in 2022
Even while profits are down from recent months, they are still generally healthy. When compared to the previous year, Garden State's online casino income for the month increased by more than 16%.
But the situation is a bit different when we look at the entire year. Online revenue is forecast to increase by 25% by 2021. The total for this year has already surpassed $1.08 billion, up from $866.1 million at this time last year.
Summertime Trends in NJ Online Casino Revenue
A month ago, it seemed like NJ online casino income had stabilized, finally reversing the tide and bringing in more money. Profits increased in July for the first time in the previous four months.
Operators in the Garden State were unfortunate since this didn't last very long. In addition to declining, income decreased from where it stood in each of the previous five months.
While some may find this worrying, this is essentially the same pattern as a year ago. The statistics improved from June through July before declining again in August.
In July 2021, NJ casinos took in about $119 million, but just $113 million the following month. Betting in September ended up bringing in even more money, and in October 2021 that amount would have increased to more than $127 million. Nevertheless, revenue has increased significantly from a year earlier. The 16% difference from August 2021 is almost equal to $18 million. The difference from the previous year is a little over $216 million.
Only three casino license holders and their online partners have declared yearly profits of more than $100 million as of August. These include Resorts Digital, the Golden Nugget, and the Borgata.