Authorities in New Jersey Discover 10 Minors Gambling at Resorts Atlantic City
338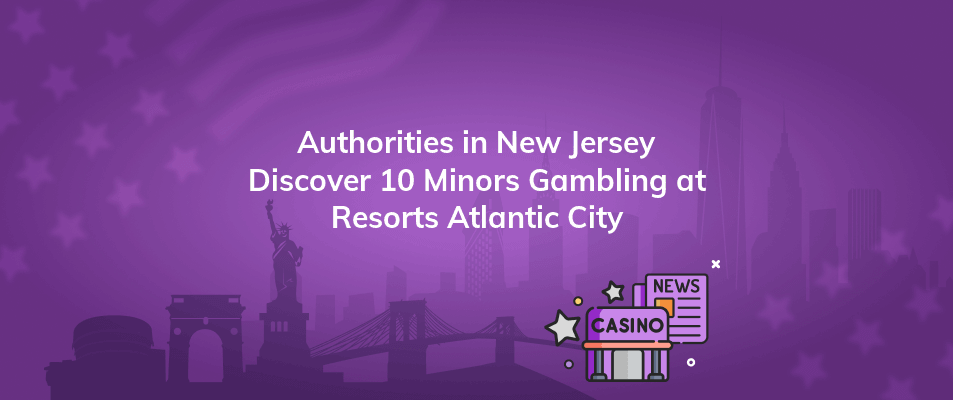 They didn't spend that much money, and the tale wasn't very compelling. There was no scandal, a dispute, or even press coverage.
But there is still an issue, there is still problem gambling at the casinos in Atlantic City.
The most recent instance was made public thanks to a decision made by David Rebuck, the head of the New Jersey Division of Gaming Enforcement. In a decision dated September 6, it was described how ten minors gambled and won money at Resorts Casino Hotel AC.
Details About Resorts AC's Underage Gambling
A complaint was made on June 26 alleging that Resorts Atlantic City had taken $242.02 in gaming winnings from 10 people under the age of 21.
Each of those customers effectively admitted the claims in the lawsuit by waiving or failing to request a plenary hearing within the time frame set by state regulators.
A fine of between $500 and $1,000 is assessed for an underage gambling conviction under the Casino Control Act. Additionally, driver's licenses will be suspended for a period of six months. (Those who don't yet have a driver's license will have their application deferred for six months.)
Rebuck ordered the people to surrender the $242.02 in gaming profits. Additionally, he ordered that Resorts pay the DGE the forfeited funds.
According to state law, the State General Fund will receive half of any forfeiture under $100,000. The state's programs for treating and preventing compulsive gambling are then funded by the Department of Human Services. The Casino Revenue Fund receives the other half.