BetMGM, Borgata Sued By a Conman Who States that Companies Preyed on Problem Gambling
592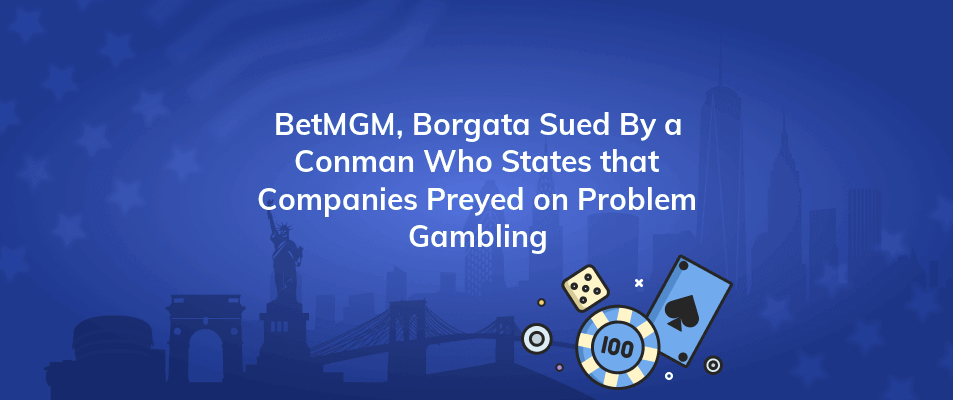 A self-described New York gambling addict and convicted felon is intensifying his legal campaign against an online casino in New Jersey.
Sam A. Antar claims in an updated court document that Borgata and BetMGM casino in New Jersey, as well as other defendants, deliberately took advantage of his compulsive tendencies to their financial advantage.
The May 1 document contains recent efforts to solicit betting activity from Antar just days after he was released from jail, on the basis of a fraud plan that, according to his attorneys, was causing him to develop a gambling addiction.
Antar confessed to parking at numerous New Jersey highway rest areas in court filings in order to use the online casino app of BetMGM. Since there isn't a legitimate industry in New York, Antar went to New Jersey to play at online casinos, which have been operating since 2013.
BetMGM and Borgata's Tenacious Pursuit of a Problem Gambler
The 2022 lawsuit included nine counts, and the more current complaint is a condensed version of it. Antar's new attorney reduced the charges to three: unjust enrichment, negligence, and violating the New Jersey Consumer Fraud Act.
Antar claims to have wagered close to $30 million between May 2019 and January 2020, including more than 100,000 online wagers and more than 30 trips to AC. According to Antar's claim, he gambles compulsively.
In spite of knowing about Antar's gambling addiction, the court records claim that MGM Resorts International, Borgata, BetMGM NJ, Entain, and multiple staff members persisted in tempting him to bet. According to the lawsuit, their involvement in Sam's addiction was active.
Attorneys for BetMGM and the other defendants submitted a motion to dismiss on December 6, 2022. Antar was referred to in the motion as a repeat offender who has been convicted of robbing numerous victims out of hundreds of thousands of dollars through fictitious stock investment schemes.